Using a Social Media Audit to Improve Your Strategy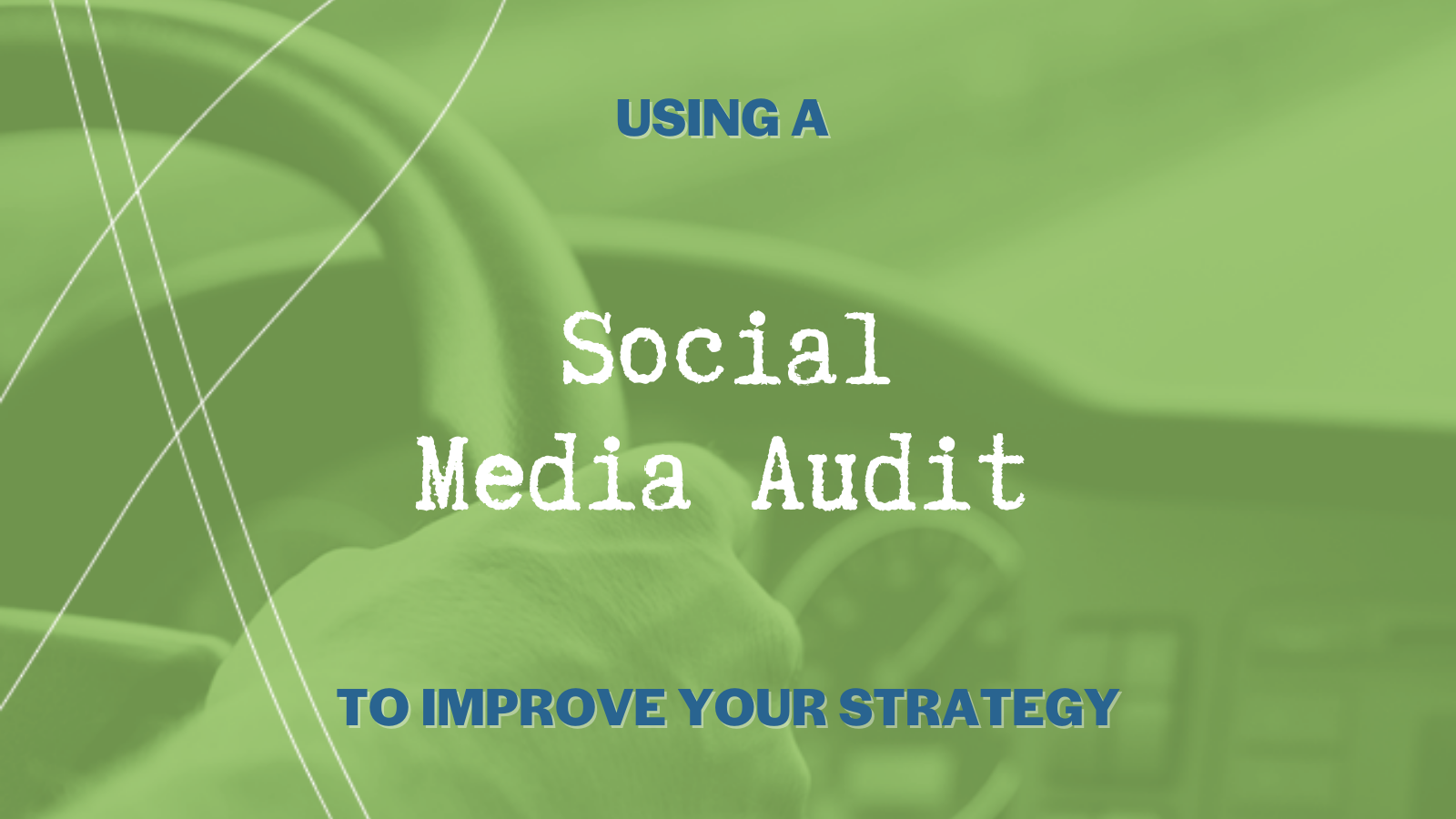 August 27, 2021 - In our recent blog post, How to Conduct a Social Media Audit to Boost Your Brand and Increase Profitability, we walked you through conducting a social media audit in order to develop an initial social media strategy or to improve your existing strategy.
But if you've completed it, you may be asking, "Now what?" You put in the time and effort to assess how you can do better and set goals for how to get there. Now's the time to build on that momentum and put that revised strategy to work.
Define your goals
Now that you know exactly where you are, you need to decide where you want to be. Is it important to you to increase newsletter readership? Set a goal to increase open rates by 10%. Be sure to include objectives to get you there, like a consistent publishing schedule and an editorial calendar to brainstorm topics.
Or maybe you just want to increase website traffic via your social media. Set a goal to increase your website visits by 25% (or whatever percentage makes sense for your business) and decide set action items for how you can achieve that. Examples include adding your website to your Instagram bio and using a call to action with all of your posts, such as "visit our website to learn more."
Determine your revised social strategy
What key takeaways did you gather from your audit? Did you learn that competitors had a more consistent brand image and were therefore more easily recognizable in your space than your brand? Did you discover that you weren't posting nearly enough to get the engagement you need to meet your goals? Create a list of changes you want to make and the steps to do so. For example, if your brand presence needs some work, make a list of what image assets and copy need to be updated so that your brand seems more unified. If you're looking to beef up your post schedule, create an editorial calendar with post ideas, frequency, and relevant holidays you may want to piggyback off of with your content.
Devise channel-specific strategies
Now that you have an overall idea of the changes you'd like to make to your social strategy, break it down by specific channels. Maybe you discovered that your Twitter isn't getting much engagement or came to the conclusion that you don't have time to manage it along with other channels that are performing better. Consider eliminating that channel from your strategy. It's important to reassess at this point and decide where your time can be spent most effectively. Consider what platforms your competitors are seeing the most success, and also how many profiles you have the bandwidth to adequately manage.
Once you've narrowed it down to where you want to be, list the primary audience for each platform. Maybe you've decided to just stick with Instagram and Facebook. Maybe since your Facebook is performing well, you'll focus on your existing community there, but maybe Instagram will be more focused on prospective clients. Next determine the content types you'd like to focus on for each channel (how-tos, blog links, partner spotlights, community involvement, etc.) You'll also want to commit to a frequency of posting that you can stick to; consistency is key if you want to increase engagement!
Essentially that's all there is to it! You're ready to kick off your improved strategy. Just remember that improvement will take time; don't expect numbers to jump overnight. It can be helpful to plan another audit for a set date so you can see improvement and pivot if need be.