How to Recognize National Truck Driver Appreciation Week on Social Media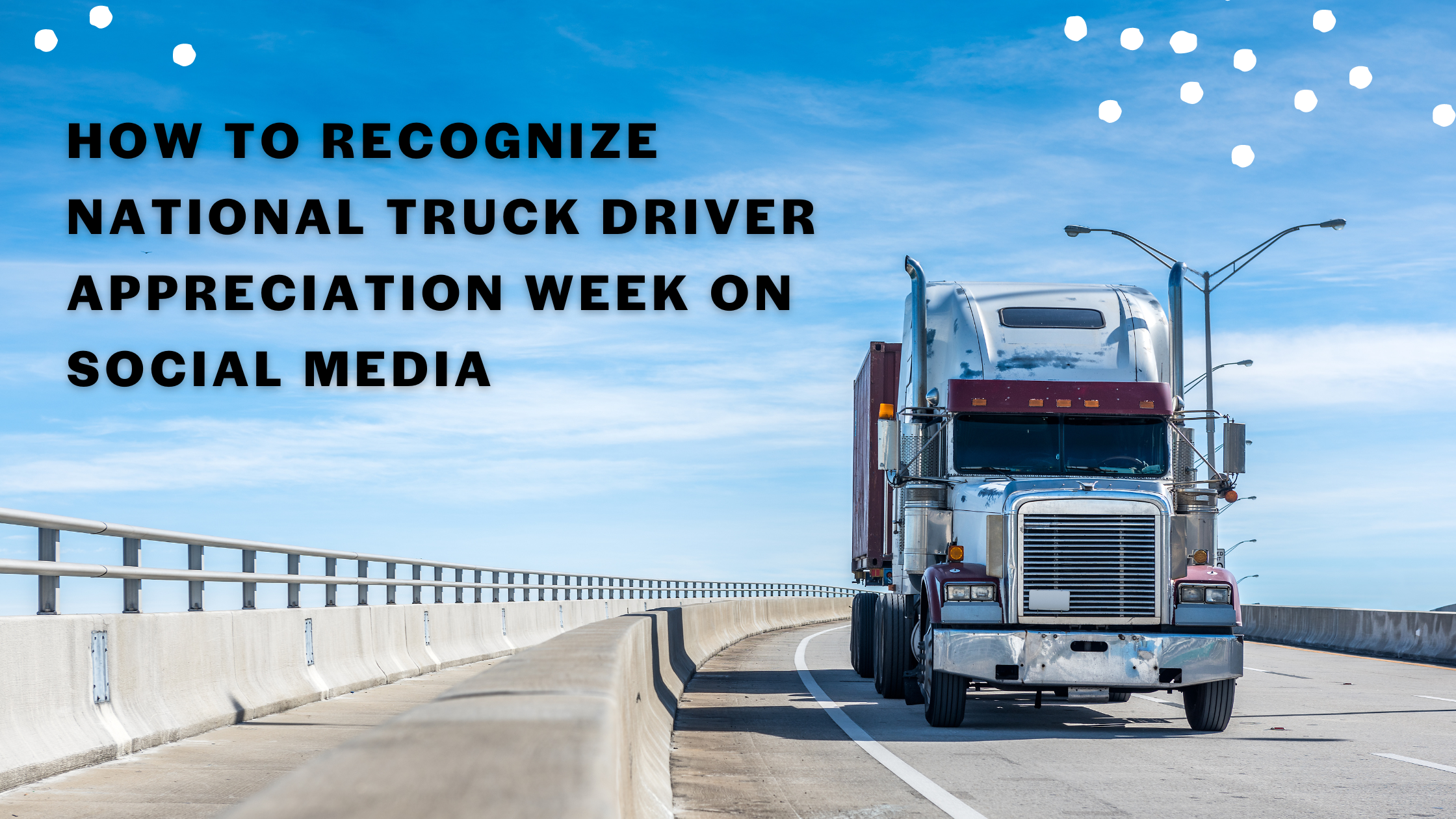 This year, the country will recognize National Truck Driver Appreciation Week (NTDAW) September 11-17, 2022. While those of us in the transportation and logistics industry know how essential truck drivers are year-round, this recognition week gives us marketers the chance to shine a light on these indispensable workers and show our stakeholders why they deserve our appreciation.
NTDAW History
In 1998, the American Trucking Association founded NTDAW to create an official week to honor the 3.6 million truck drivers across the country that deliver our goods and keep our highways safe. From NTDAW gifts to truck driver fact sheets, the American Trucking Association's NTDAW toolkit provides many resources to help individuals, companies, and even government organizations recognize truck drivers. Government agencies have shared proclamations, media outlets have shared the many ways that transportation and logistics companies celebrate, and companies have turned to social media to amplify these efforts.
NTDAW Gets Social
There are many ways that your organization and employees can get involved with NTDAW on social media. Here are some of our favorites:
Authenticity Matters
As you start to think about ways that you can recognize and celebrate National Truck Driver Appreciation Week on social media, remember to be authentic and true to your company values. While social media is a great way to amplify your organization's appreciation for drivers, it's important that your drivers are actually appreciated and recognized for their contributions. At the end of the day, a social media post won't make up for poor treatment of drivers. As an industry, we should show support for drivers year-round!
How are you planning to recognize NTDAW? We want to know! Leave a comment below.