Fundamentals First: Optimize Your Social Media Profiles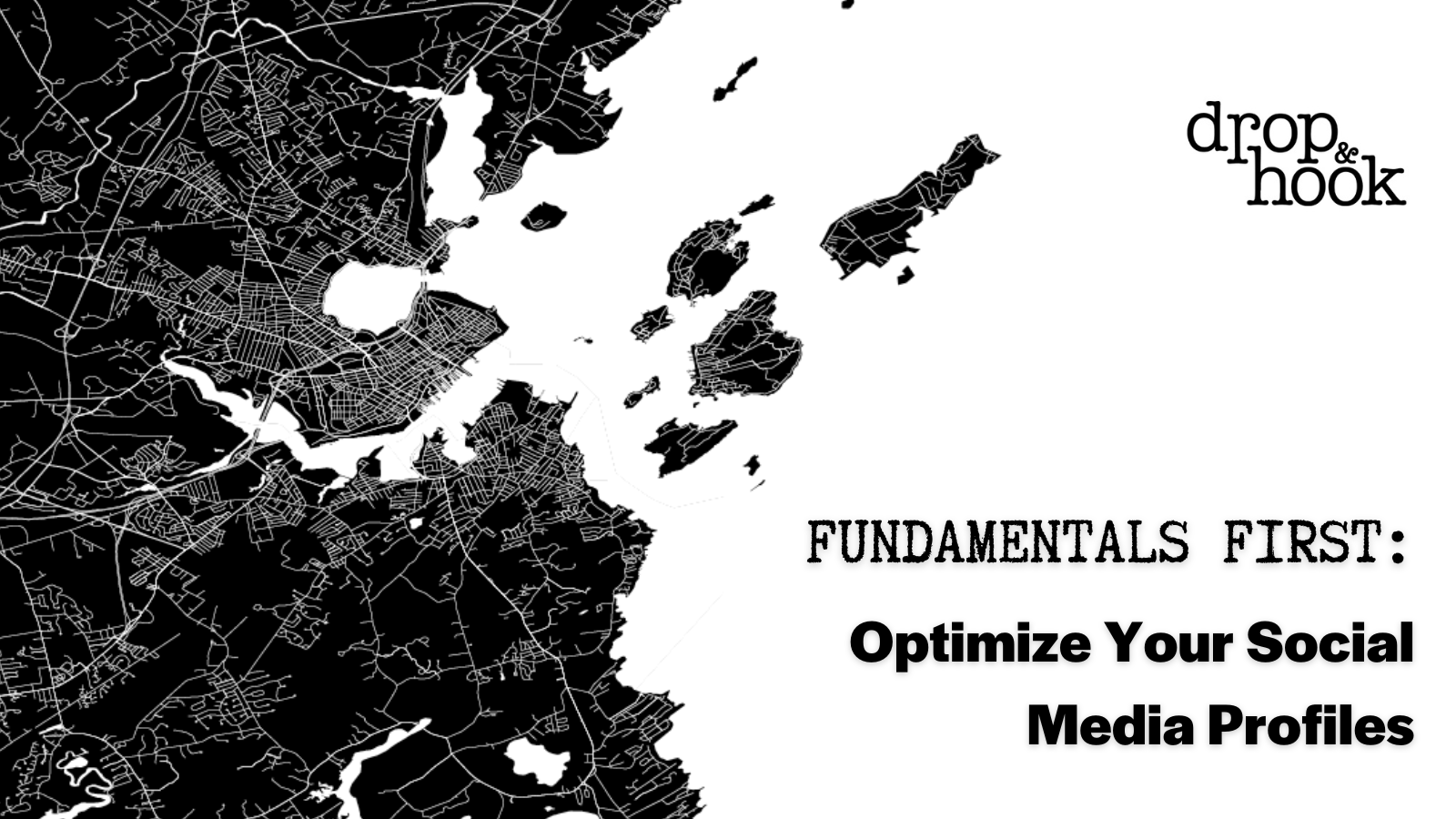 January is a busy time for digital marketers. We're kicking off 2023 strategies, implementing new tactics, and testing new content programs. With the big picture in mind this time of year, it's important to take a step back and remember the essential fundamentals that might fall through the cracks - like updating and optimizing your social media profiles. You put together a great social media strategy. Don't waste it! Follow these tips to set up your LinkedIn, Facebook, Instagram, and Twitter for success.
How to Optimize Your LinkedIn Profile
Did you know that LinkedIn pages with complete information get 30% more weekly views? Follow these steps to complete your page:
Use your organization's logo as your LinkedIn profile picture. The ideal size for your LinkedIn profile picture is 400 x 400 pixels and should be cropped as a circle.
Create a header image sized 1128 (w) x 191 (h) pixels. You can get creative with your design here. Consider using brand photography, imagery that aligns with your values, or even feature your products and services here.
Write your company overview that includes relevant keywords. This verbiage should align with your organization's mission and values.
Don't forget to include your organization's information including your website, industry, and company size.
LinkedIn gives organizations the opportunity to use a call to action (CTA button). Take this opportunity to encourage page visitors to visit your website, view a guide, or use any link that you want to drive traffic to.
Create a product page to showcase your company's offerings.
How to Optimize Your Facebook Profile
Don't assume your B2B audience is only on LinkedIn. According to the 2022 Social Media Marketing Industry Report, the majority of B2B marketers (85%) primarily use Facebook, while 81% leverage LinkedIn. Let's make sure your profile is updated by following these steps:
Like LinkedIn, we recommend that you use your organization's logo as your Facebook profile picture. The ideal size for your Facebook profile picture is 170 x 170 pixels. Remember that your profile picture will be cropped as a circle!
On Facebook, you can use a photo or video for your cover. Whatever you decide, make sure this asset reflects your brand's current look and values. Consider updating this more regularly to reflect current campaigns or new services.
Check your business categories. Make sure to select categories that are relevant to your business and its services or products.
Consider turning on your page's recommendations to add an element of trust to your page.
Ensure that the information under your "About" tab is up to date including your website and business details.

Choose a Facebook page template with default buttons and tabs designed to help your profile. Add page tabs to reflect your priorities including services, photos, and reviews.
How to Optimize Your Instagram Profile
90% of Instagram users follow at least one brand, and 1 in 2 people use Instagram to discover new brands. Follow these tips to make sure your Instagram profile is reaching the right people:
Your Instagram profile image can be your logo or a well recognized brand photo sized as 320 x 320 pixels.
Update your bio to include at least one keyword. Also update your public business information including your page category, contact options, and your action button.
Make sure your Instagram profile is set up as a business account to unlock analytics and reporting insights.
Since you can't share links in Instagram captions, utilize the Instagram Stories link share feature and consider adding a SproutLink to your bio to give your audience more content choices and find more information about the content you share.
Take advantage of Instagram's profile highlights. Consider adding highlights in categories such as upcoming events, FAQs, products, or services.
How to Optimize Your Twitter Profile
We know that Twitter is constantly updating its features and best practices, but here are some fundamentals to get your profile in the right place:
Your profile image should be your logo sized as 400x400 pixels. Save the creativity for your header image.
Twitter recommends that the dimensions for header images are 1500x500 pixels. Don't forget to account for your profile photo, which will cover a small portion of the bottom left of your header image. Use imagery similar to what you'll use on LinkedIn, but keep in mind that your audience might be different on this platform.
Use the 160 characters in your Twitter bio to highlight your business, its services, and its values. If you have a timely campaign, you can update your bio to include a relevant key message or hashtag.
With these tips, you should be ready to kick off your 2023 social media strategy! Don't forget to check your profiles - at least on a quarterly basis - to see what updates need to be made (think photos, hashtags, etc.) and check for new profile feature add ons.