3 Tips for B2B Brands to Stand Out from the Crowd at Events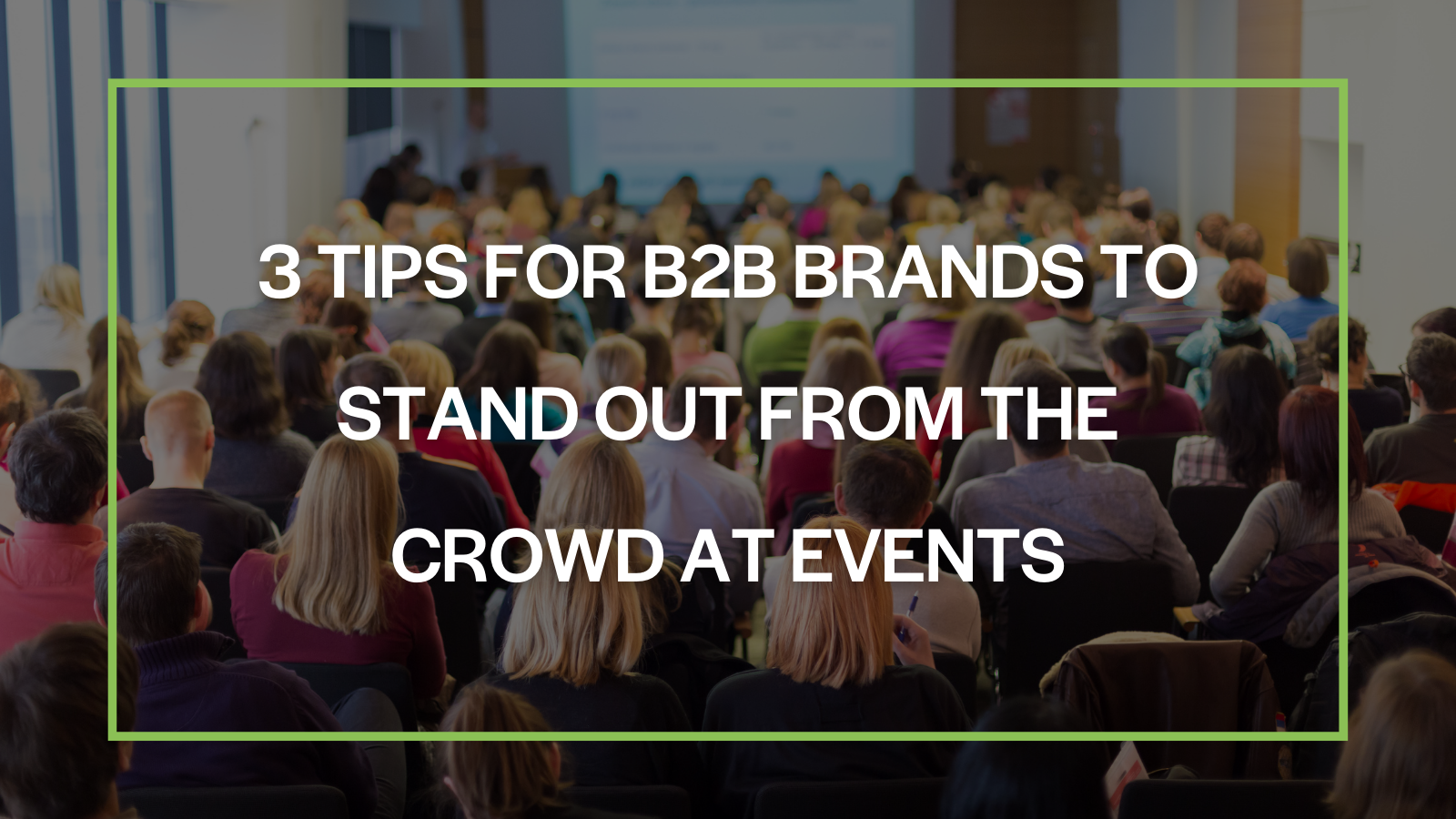 Last month, we attended Freightwaves' Future of the Supply Chain conference in Northwest Arkansas. While there were a lot of great takeaways, one thing in particular stood out to our marketing team: the freight tech industry is booming.
Although innovation is a great thing for the transportation and logistics industries, we couldn't help but notice that a lot of elevator pitches and technology demos started to blend together for those of us in the audience. From trendy buzzwords to similar solutions, it was hard to keep track of the differentiators of each company.
This year, industry events are back. With 61% of marketers and 85% of leadership believing that in-person events are the most important marketing channel for their business, it's important to not get lost in the crowd. That's why we're sharing three tips to help you stand out from your competitors at events.
1. Identify your unique selling point (USP) and use this to solve your target audience's specific problems.
We know this sounds simple, but sometimes it's easy to forget the essential basics that connect your marketing and sales objectives.
First, review or create your company's unique solutions that differentiate your company from your competitors. Identify your strengths and how they give you a competitive advantage. Then, create key talking points and marketing collateral focusing on how your solution can solve their challenges. Don't forget to include talking points around the challenge itself so you can demonstrate your understanding of the problem at hand.
Did you know that 66% of B2B buyers want to learn more about product specifications over any other content? Make sure that your marketing is relevant to your target audience's interests.
2. Make your marketing stand out.
According to Bizzabo, 64% of event marketers say their primary goal for hosting events is brand awareness. To reach this objective, your branding should be consistent across all of your marketing assets including demos, booths, collateral, and sponsored events. Start planning early and focus on your marketing every step of the way. Overall, it's important to tell your story in a way that is consistent both marketing-wise and business-wise.
Tip: at drop & hook, we've had success in the past by offering digital downloads that help our target audience members at in-person events. Last year, we shared a 2022 social media recognition/industry holiday calendar with attendees at the TMSA conference.
3. Be innovative.
Lots of businesses – especially those in freight tech – claim to be leading innovation in their industry. But what does that mean for your marketing? If you're an innovative brand, your marketing should also be innovative.
Stand out from the crowd by offering new solutions, swag, giveaways, thought leadership insights, or business features that your target audience is interested in. Depending on your brand values and where your target audience is spending their time, newer platforms like TikTok might be right for you. For more insights on this, read our Step-By-Step Guide To Strategically Join TikTok (And Why You Should).
Remember, it's normal for attendees to be overwhelmed by all of the brands and solutions offered at a conference. It's your job to make your brand stand out. Consider offering a digital asset as a way to connect with attendees post-event, or simply send an email thanking attendees for their time.
Want to strategize for an upcoming event? Contact us to get started.