Logistics Marketing Awards: What's Available and Why You Should Apply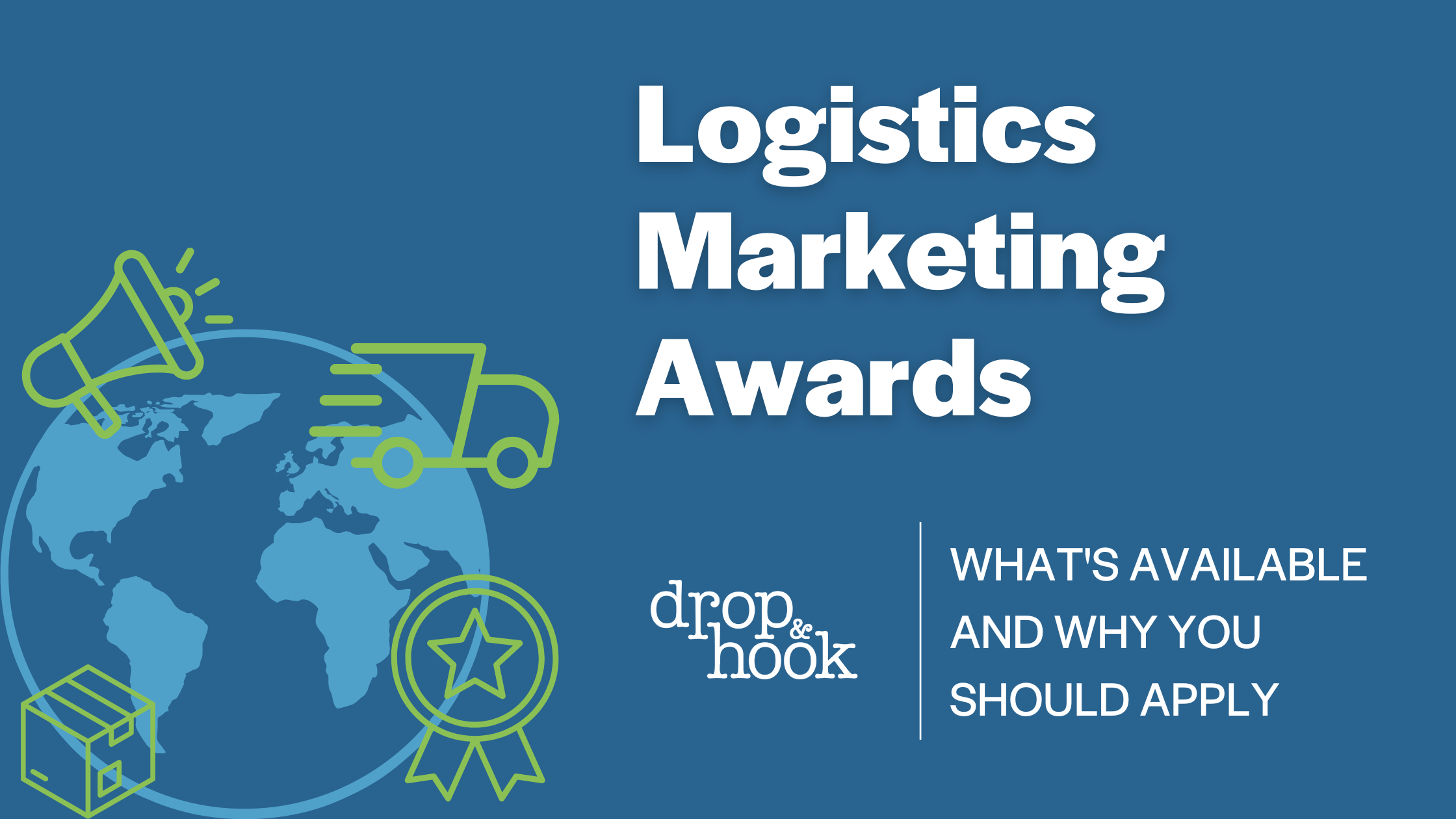 Remarkable work deserves proper recognition. We all appreciate a "job well done" from our leaders and coworkers, but why stop there? You're working hard to help your brand stand out from competitors, reach target audiences, and help achieve business objectives. Industry awards not only give you a confidence boost in your capabilities, but they also put your brand in the spotlight as one of the best of the best in the industry while recognizing your work.
Keep reading to discover logistics and marketing industry related awards that you can apply for or nominate someone in your organization for. You deserve it!
1. Trailblazer Awards: Transportation and Marketing Sales Association (TMSA)
TMSA's Trailblazer Awards recognize the best marketing and sales initiatives, as well as the people behind the brand and its purpose. Winners are announced at the Logistics Marketing & Sales Conference, which will take place in June 2023. Although you can't submit nominations for 2023 awards yet, you can sign up for award notifications here.
Did you know? drop & hook has earned THREE trailblazer awards! Learn more about our award winning projects here.
2. Council of Supply Chain Management Professionals (CSCMP) Awards
CSCMP annually presents several awards to honor a select group of members, individuals, and organizations who have made outstanding contributions to the supply chain management industry. If you know an emerging leader in the industry or maybe you've found an innovative solution to a challenge we all face, you're encouraged to apply. The nomination period for the 2023 Hall of Fame will kick off in January 2023.
FreightWaves offers two freight awards, the FreightTech and Shipper of Choice Awards. The FreightTech Award is announced annually at FreightWaves live event each fall. The Shipper of Choice Awards are announced annually at FreightWaves live event each spring. There is no cost to nominate a company for these recognitions.
HubSpot's Impact Awards recognize the platform's solutions partners for exceptional client work. As a proud HubSpot partner, we love these awards! All nomination information must be completed prior to the deadline, December 31, 2022, for the nomination to be considered. The winner will be notified in January 2023.
5. Sprout Social Spotlight Awards
These awards shine a light on the teams, creators, community managers, and strategists behind brands. As an Agency Partner, we definitely recommend submitting your best campaigns and brand efforts with Sprout Social.
6. Truckload Carrier Association's (TCA) Driver of the Year Award
The overall goal of this award is to recognize and pay tribute to the company drivers who provide reliable and safe truck transportation in moving the nation's goods. Applications to nominate a driver are now open and will run through Dec. 7, 2022. Winners will be recognized during TCA's Annual Convention in Orlando, FL. from March 4 to 7, 2023.
Women In Trucking offer several awards including Driver of the Year, Top Women To Watch, Technology Innovation Award, and more. Highlight the powerful women in your organization! Award winners will be announced at Women In Trucking's Accelerate Conference & Expo, which takes place in November 2022. This year's submission period has closed, but stay tuned for 2023 award details.
8. TWIC Award: Convenience Store News Top Women to Watch in Convenience (TWIC) Award
TWIC is the first and only c-store industry program that spotlights the integral role women play in convenience retailing and celebrates individuals across retailer, distributor, and supplier businesses for outstanding contributions to their companies and the industry at large. Winners are announced annually at the NACS Show, which will take place in October 2023.
9. Readers' Choice Excellence Awards: Inbound Logistics
Each year, the Inbound Logistics audience shares the 3PLs they trust the most. The providers on this short list have been reliable and responsive in uncertain and unpredictable conditions, through material shortages and demand volatility.
10. Women of the Supply Chain Award: Supply & Demand Chain Executive
Supply & Demand Chain Executive's award honors female supply chain leaders and executives whose accomplishments, mentorship, and examples set a foundation for women at all levels of a company's supply chain network. Winners are recognized at the Women in Supply Chain Forum, a premier networking event tailored to women in executive-level positions to expand their professional network and enhance their businesses.
11. TPM DEI Honors
TPM, which is organized by The Journal of Commerce, is the premier conference for international container shipping. If your organization is fueled by diversity, shine a light on your efforts. Honorees will be announced at TPM23, Which will take place February 26 – March 1, 2023.
12. Quest for Quality Awards: Logistics Management
Each year, the readers of Logistics Management cast their votes to determine the best of the best qualified LM readers rate carriers, third-party logistics (3PL) service providers, and U.S. port operators strictly on the basis of service quality. Winners are typically announced in August.
13. Top Lists from Food Shippers of America (FSA)
Raise your visibility, tie your brand to FSA, and show the world that your staff and your company are leading the way in the world of transportation, logistics, and supply chain in the food and beverage industry. Recipients of these awards will be featured in Food Chain Digest, have the opportunity to purchase FSA's licensing package with the use of a specially designed logo, receive an award, and have special opportunities to advertise through FSA's marketing channels.
Companies that made at least $1 million in 2021 can apply to be recognized as a growth leader on the Inc. Regionals list of the fastest-growing companies specifically in their home region. This year's winners will be announced in February 2023.
Apply for this award and be recognized as a place where people love to work. All applicants will receive a valuable company-overview report offering actionable insights on your company's strength. The early rate application deadline is December 9, 2022. Winners will be announced in May 2023.
Whether you're applying for a marketing-related award or promoting a supply chain professional within your organization, these awards can help you market your brand and showcase your capabilities to the right audience.
Did we miss an award related to transportation and logistics marketing? Let us know by leaving a comment below.