Rising Together: Five Lessons Learned from TMSA Elevate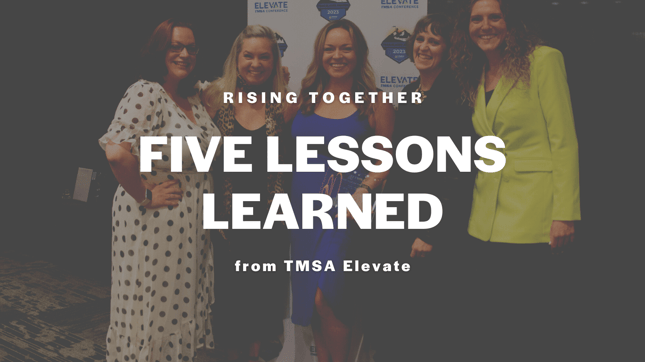 At the recently concluded Transportation Marketing and Sales Association (TMSA) Elevate Conference, transportation and logistics professionals from across the industry gathered to share insights, exchange ideas, and collectively elevate our field to new heights. The drop & hook team came to learn and network, and we had a great time doing both! In this blog, we're excited to share our team's biggest takeaways from TMSA Elevate. Join us as we unveil five valuable lessons that left a lasting impression on our team.
1. We're in This Together.
At the Awards Ceremony, this was crystal clear. We came together to celebrate each other's achievements and find inspiration in the innovative sales and marketing projects our peers executed. But throughout the conference, the resounding theme of unity and collaboration echoed throughout the sessions and discussions. The ebbs and flows of our industry affect us all, and recognizing that we are part of a collective effort empowers us to face challenges head-on. Together, we can navigate through any storm and emerge stronger as a united force.
2. We Need to Put Our People First.
We noticed this theme throughout several sessions led by industry experts, but also throughout our one-on-one discussions with our peers. Whether you're working on employer branding to retain your best drivers or cultivating an innovative sales campaign, your company values need to be more than a poster on the wall. Not sure where to start? As Jared Orton, President of the Savannah Bananas, stated during his keynote presentation, "we need to listen carefully and respond creatively." Truly listen to your team and build a strong path forward together.
Nadine Nocero-Tye, Partner at SyncShow, advised her breakout session attendees to put people first by "ensuring proper roles and accountabilities are filled." By operating in a culture of clarity and transparency where everyone knows what role they're playing, your organization can be successful.
In addition to cultivating a strong culture, putting people first can elevate your business. Have you ever purchased something from someone you don't like? Samantha Jones, VP of Revenue at Rocket Shipping, stated that "your people are your brand" during her breakout session. Your customers buy services from your people. Every interaction matters. Happy employees will be your top performers.
3. Staying Up to Date on Industry Trends and Technology Is Essential.
From LeadCoverage's dynamic breakout session on propelling lead generation through a technology-first thought leadership project to the enlightening TMSA Morning Show where Blythe Brumleve and Trey Griggs discussed the transformative power of ChatGPT, TMSA Elevate offered a wealth of insights and tools for attendees.
Whether you were captivated by cutting-edge strategies or eager to explore the latest resources, there was no shortage of opportunities to expand your knowledge and discover new possibilities. One common theme was clear: start exploring AI tools now before you fall behind. As Kara Brown, CEO at LeadCoverage, stated: "Anyone can do this."
4. TMSA Just Keeps Getting Better.
TMSA Elevate is one of our favorite industry events. And we're not just saying this because we're a Silver Sponsor. From building lasting connections to learning the latest industry insights, TMSA offers immeasurable benefits to its members. Next year, TMSA will celebrate its 100 year anniversary at TMSA Elevate which will take place in New Orleans. Please consider joining us! You won't regret it.
Click here to learn more about TMSA.
5. Even if You're Not a Baseball Fan, You'll Like the Savannah Bananas.
The Savannah Bananas brought the energy! From the President of the Savannah Bananas, Jared Orton's, motivating keynote presentation to dancing with some of the players, the Savannah Bananas kicked off TMSA Elevate on a high note. They also made everyone at our headshot station go bananas!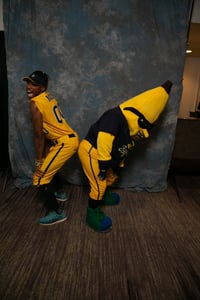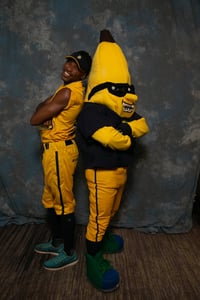 As we return from this enriching journey, we carry with us the lessons learned and the inspiration gained. We are excited to leverage these insights to further elevate our clients, collaborate with industry peers, and continue driving positive change in the transportation and logistics industry.

Want more? Register for TMSA's Conference Debrief Webinar on June 28th here.