Top 5 marketing and social media trends we expect to see in 2022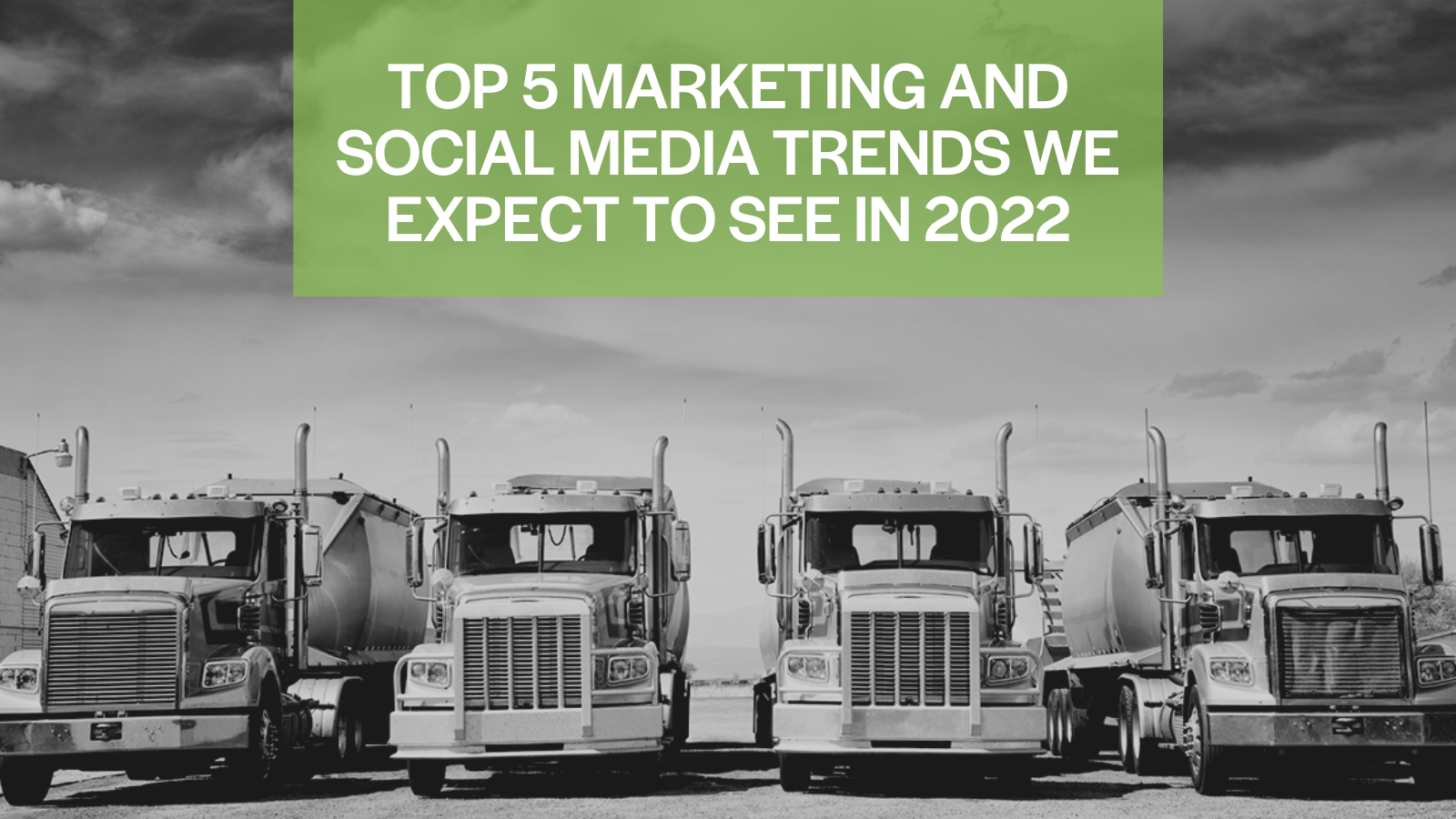 Even during the best of times, it's challenging to get a sense of what will resonate with consumers. The pandemic has compounded that challenge. With the right insight, you can create a well-informed strategy. That's where we come in. We've projected the top 5 marketing and social media trends to help you best prepare for whatever 2022 has in store.
Video content is more important than ever
No surprise here – the importance of video content is not expected to decline anytime soon. Increasingly platforms are embracing video and finding ways to incorporate video into their platform, with popularity shifting from long-form video content like on YouTube to more short-form video content with the help of features like Instagram Reels and video platforms like Tik Tok and Twitch. While video content can require a bit more of a time investment, it's worth it; videos on Instagram get more engagement than other formats. And the same can be said for video content on Pinterest and Twitter.
Pro tip: Use video content that aligns with your brand and will best relate to your demographic, be it in-depth tutorials or behind-the-scenes footage.
Accessible content
Making content accessible for all is at the forefront of many people's minds these days as they create social media content, and rightfully so. The World Health Organization reports that Over 430M people in the world are deaf or hard of hearing. Many others deal with visual or other impairments that make digesting traditional content limiting. If you're not doing so already, we recommend using subtitles (or captions) on your videos to make them more accessible. Instagram also has an accessibility feature called alt text which uses object recognition technology to provide a visual description of photos for people with visual impairments. This tool is very helpful for those using a screen reader to access Instagram and is easily customized.
Evolving event formats
If hosting or attending conferences and other large events is in your plan for 2022, don't expect everything to go back to strictly in-person affairs any time soon. We don't predict in person events will disappear altogether, but it certainly seems as though the hybrid format is here to stay. Though virtual events can be a bit limiting in terms of networking, there is a silver lining: it can be much easier to fit more learning opportunities into your schedule.
Thoughtful partnerships
2021 may have been the year of the influencer, but in 2022 we're getting back to basics in terms of improving the reach and engagement of your social content. Rather than relying on a single influencer, brands are now looking into existing communities to develop mutually beneficial partnerships.
This is great news for smaller brands in particular that may not have the capacity to partner with bigger influencers. Gone are the days when you need to create a niche community from the ground up in order to access community support. Now you can find a community that aligns with your industry and values, creating allegiance and mutual support.
Increase in customer service demands make social media the front line
Time and time again we've seen reports that show that the customer service a company provides is just as important as its products or services to customers. And while that's not new information, the idea of a central customer service team is now a relatively antiquated idea. With the pandemic creating increased stress on all levels of the sales process, customers can look for increased access to your team, including via social media.
How does this translate to how you do business? This can mean an increased need for quick and thorough responses and closer monitoring of all your platforms to keep an eye out for direct messages.
Need help using this trend forecast to develop or elevate your 2022 social media strategy? As always, we're here to help.