10 Must Read Newsletters for Transportation and Logistics Marketers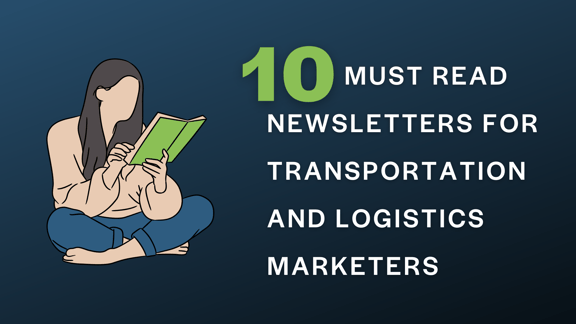 Whether you're new to marketing in the transportation and logistics industry or you're a seasoned veteran, it's important to stay up to date on industry trends, social media updates, and best practices that can help you build brand awareness and connect with your target audience. From general marketing insights to transportation and logistics news, we have a good mix of free, informative resources for you to subscribe to.
Here are six must read newsletters for transportation and logistics marketers.
Did we miss one of your favorite newsletters? Let us know by leaving a comment below.