Navigating the Creative Roadmap: Canva Tips for Transportation and Logistics Marketers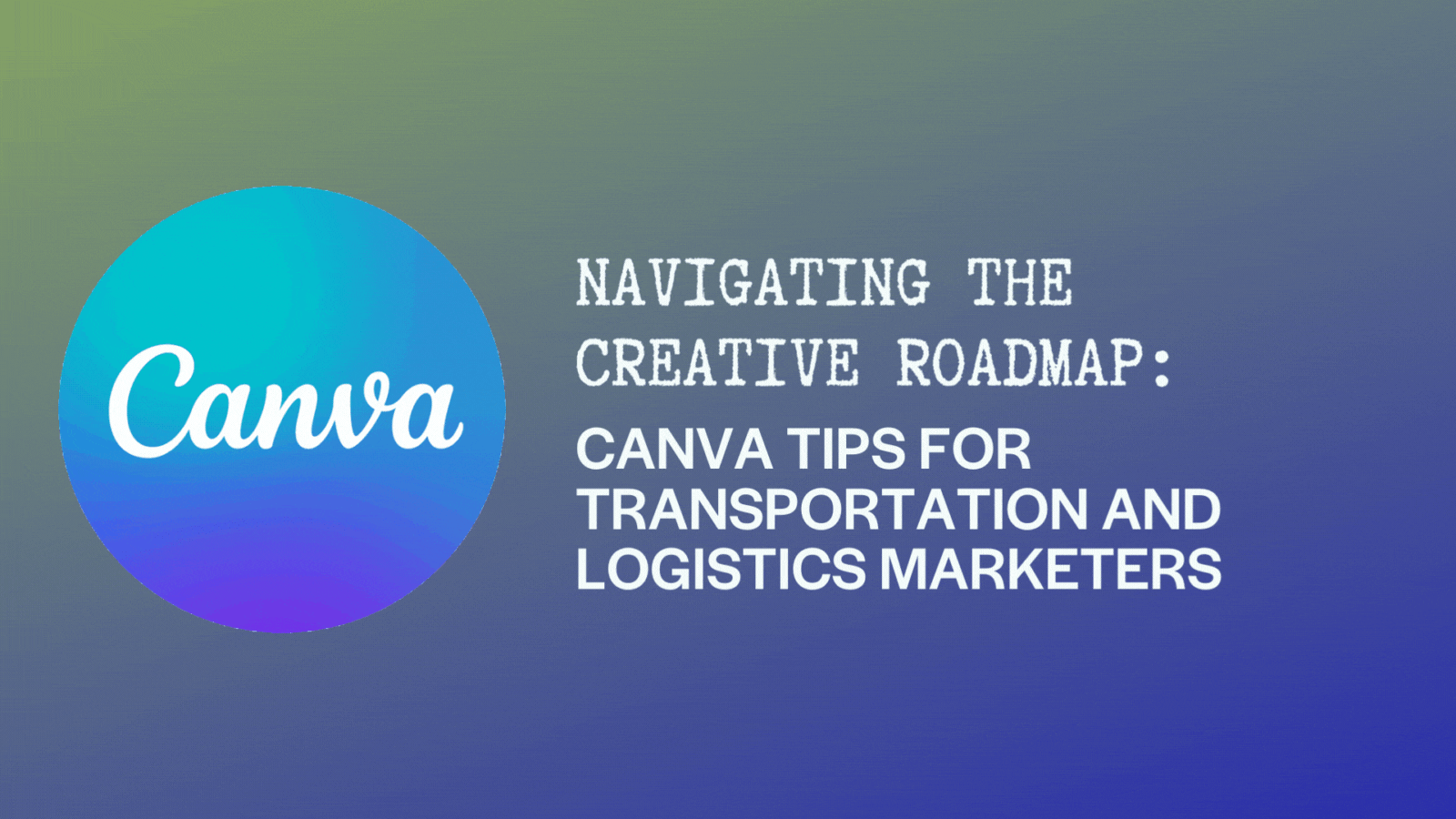 Canva is the go-to design tool for marketing professionals who don't have a team of designers on call at all times, and this is often the case in the transportation and logistics industry. If you're not a trained graphic designer, social media graphics alone can become overwhelming, but with the right tools, you can elevate your brand on social media and create stunning graphics that are sure to catch the eye. Today, we're looking at drop & hook's most used Canva features and why we think it's important for other marketing professionals in the transportation and logistics industry to know how to use them.
The Magic Eraser
At drop & hook, one of our favorite Canva features is the Magic Eraser. Whether you're removing or replacing unwanted elements from a photo, the Magic Eraser is easy to use and helps make photos distraction-free so your audience can focus on what's important.
How is this tool useful for marketers in transportation and logistics? Use the Magic Eraser to remove sensitive information like DOT registration or license plates from user-generated content. Here's how to use it:
Step 1: Upload your photo to Canva and add it to your design
Step 2: Click on your photo and then select 'Edit photo'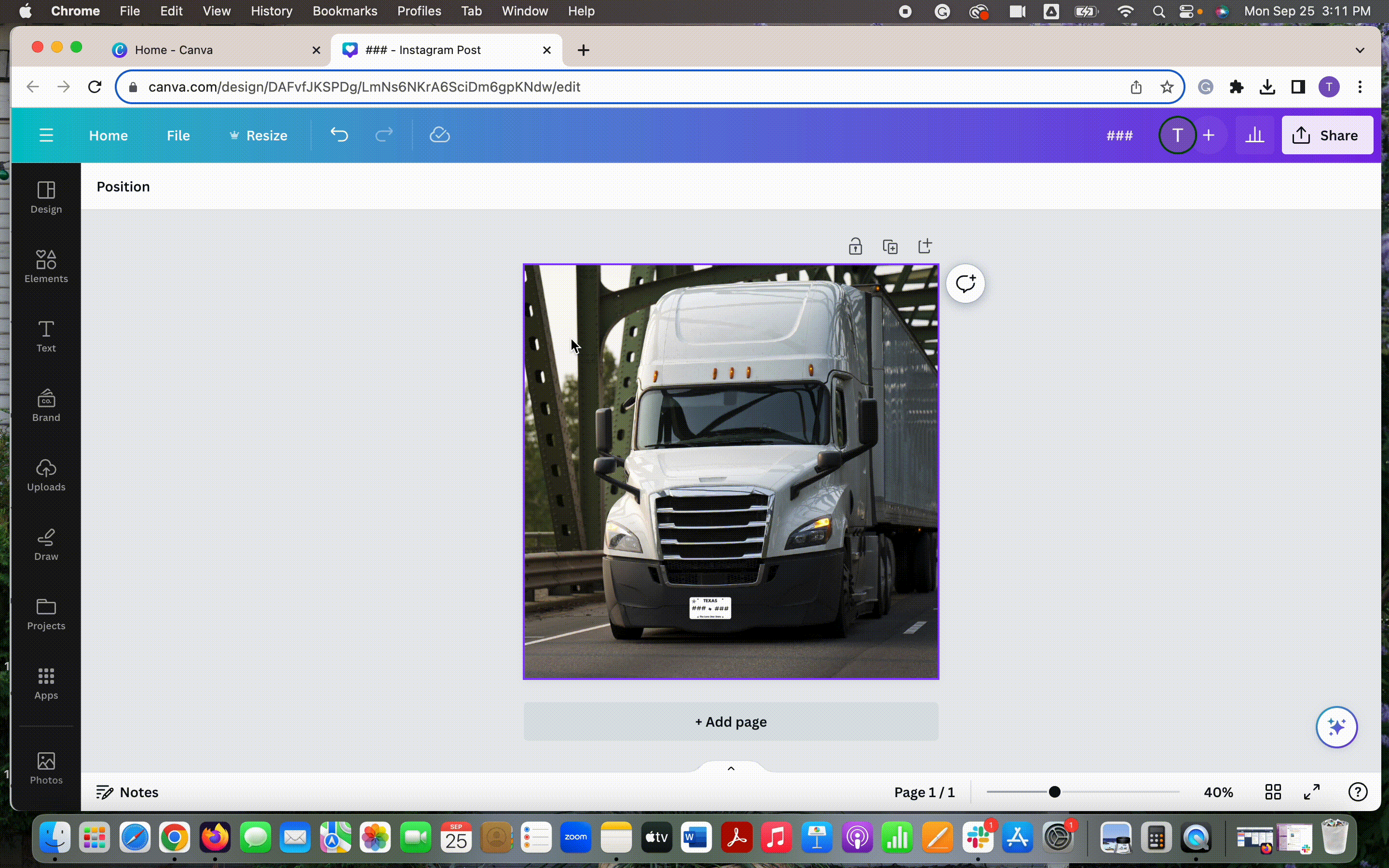 Step 3:
Select 'Magic Eraser,' click and drag over what you want to remove, and wait for Canva to work its magic!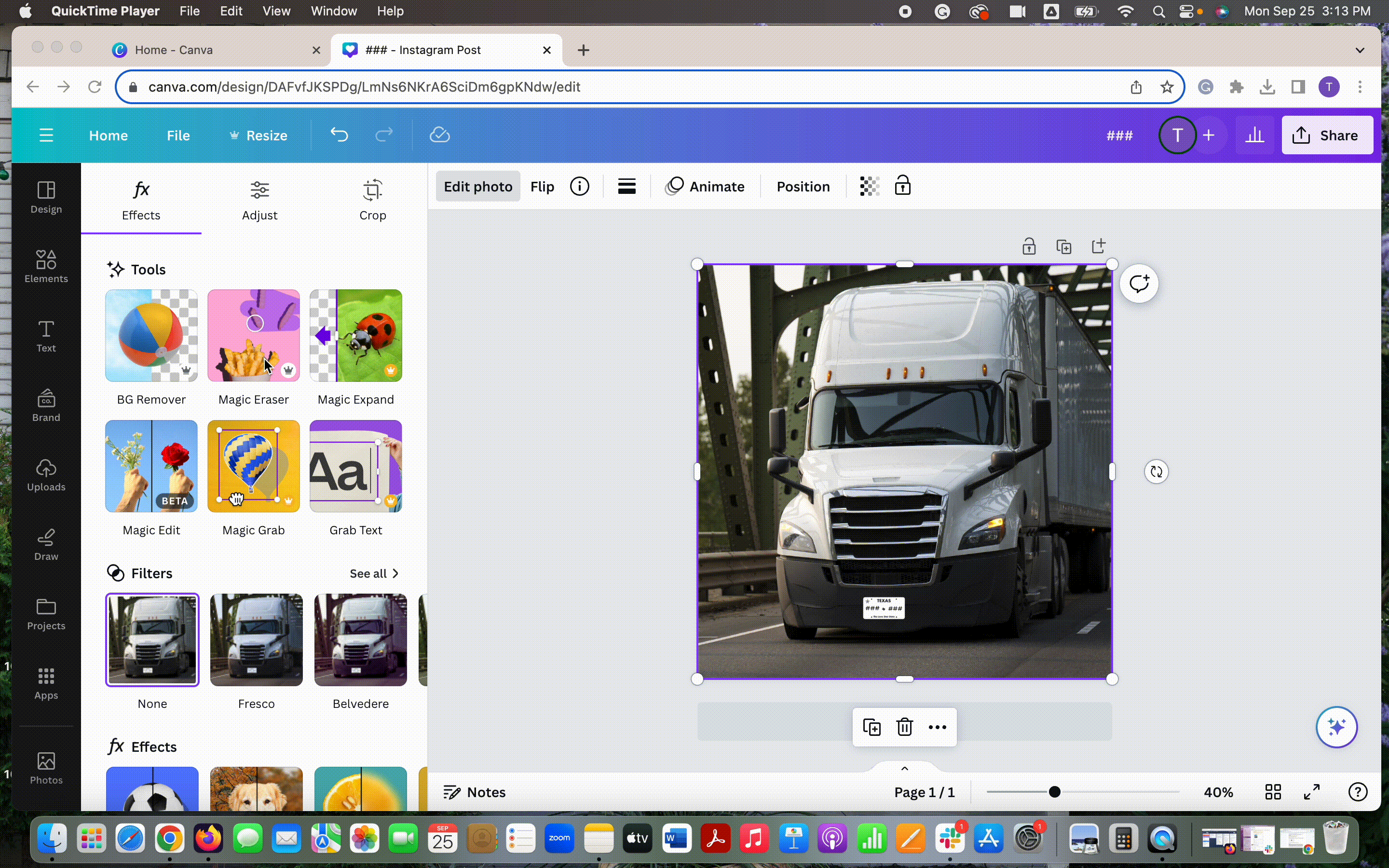 Step 4:
Repeat step 3 if needed and download your final image.
Magic Switch
Magic Resize
(recently renamed Magic Switch) is an important tool for marketers cross-posting content on social media platforms. For example, if you create a piece of content about the current market for the purchase of new trailers, both your freight broker and driver audience might be interested in it. If you're sharing the content for brokers on LinkedIn and for drivers on Instagram, you'll want to make sure your design elements are sized correctly for each platform. Here's how you can easily do that with Canvas Magic Resize/Switch tool:
Step 1:
Create your initial graphic in the dimensions for either LinkedIn or Instagram
Step 2:
Click 'Magic Switch' and then 'Social Media'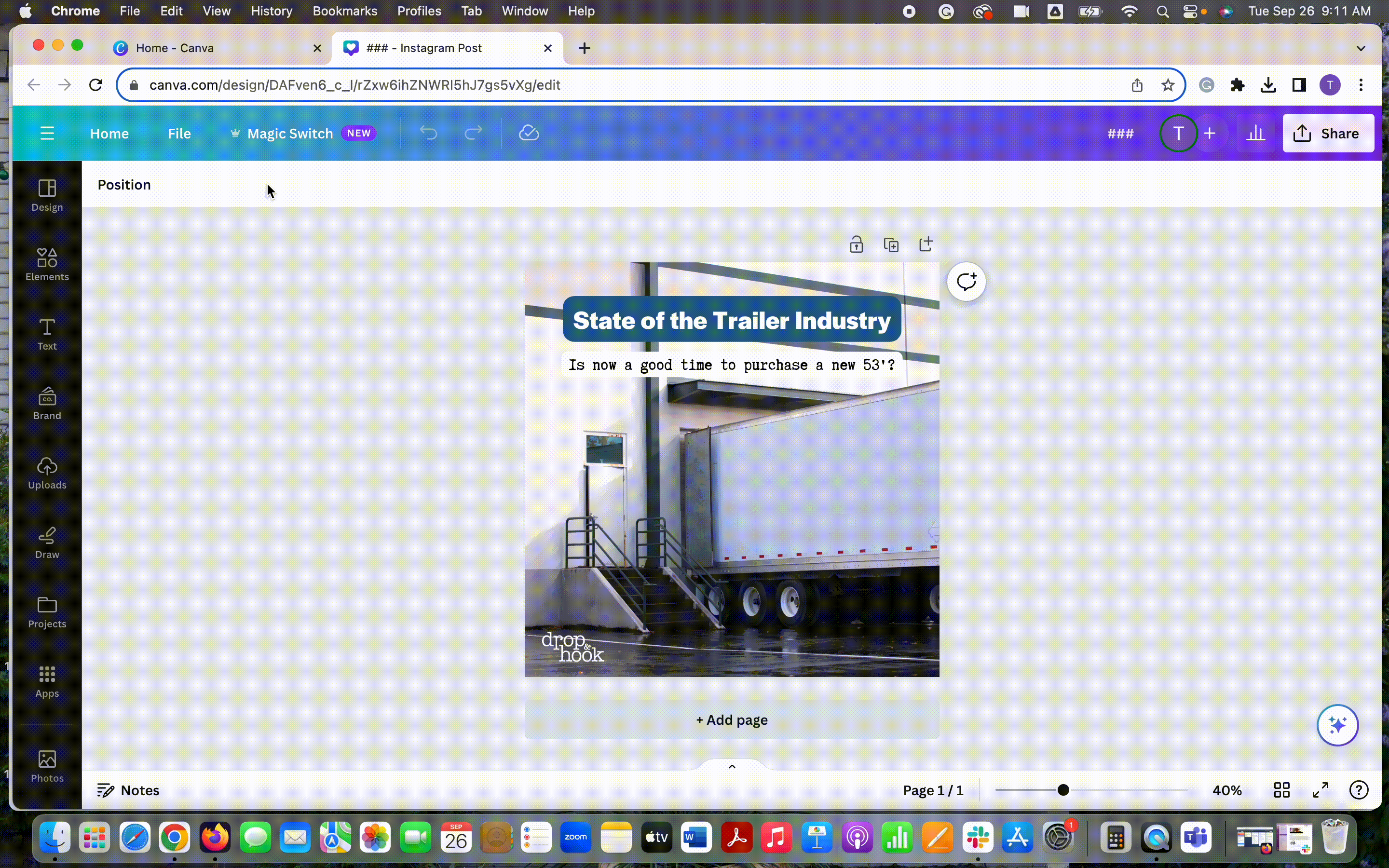 Step 3:
Select the size you want to resize to, click 'continue,' 'Resize to Instagram Post (Square),' 'Open Instagram Post'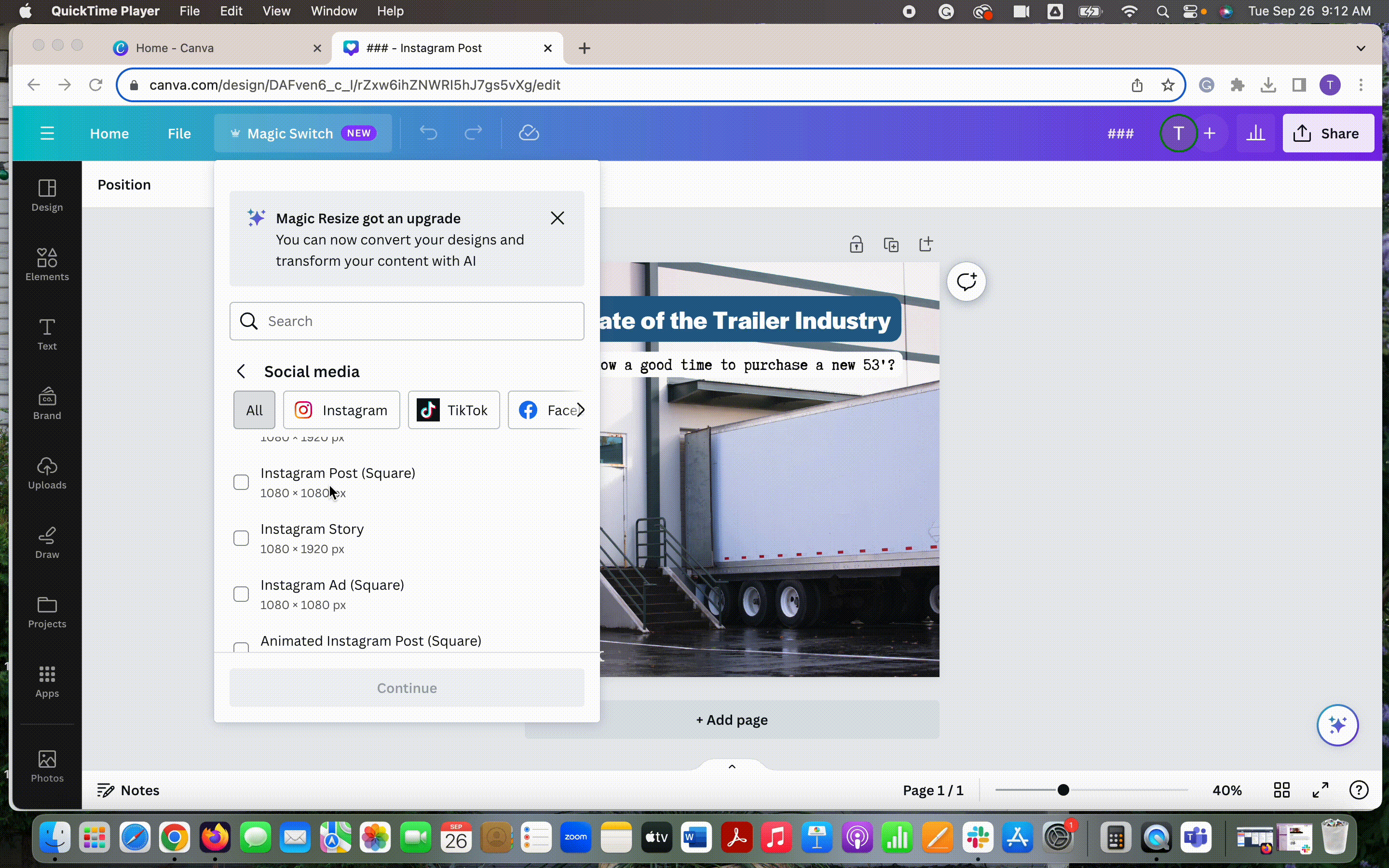 Step 4:
Download each of your graphics!
Brand Kit
Whether you work on one or multiple brands, Canvas
Brand Kit
feature is a time saver and makes design simple! With Brand Kit, you can upload logos, brand colors and fonts, brand voice, photos, graphics, and icons for easy access within any of your designs.
Here's an example of how to easily utilize your Brand Kit when working with a Canva template.
Step 1:
Select the template you want to use and make edits to text, photos, and graphics.
Step 2:
Select 'Brand' and then click to shuffle through your brand colors. You can also change the color of elements individually.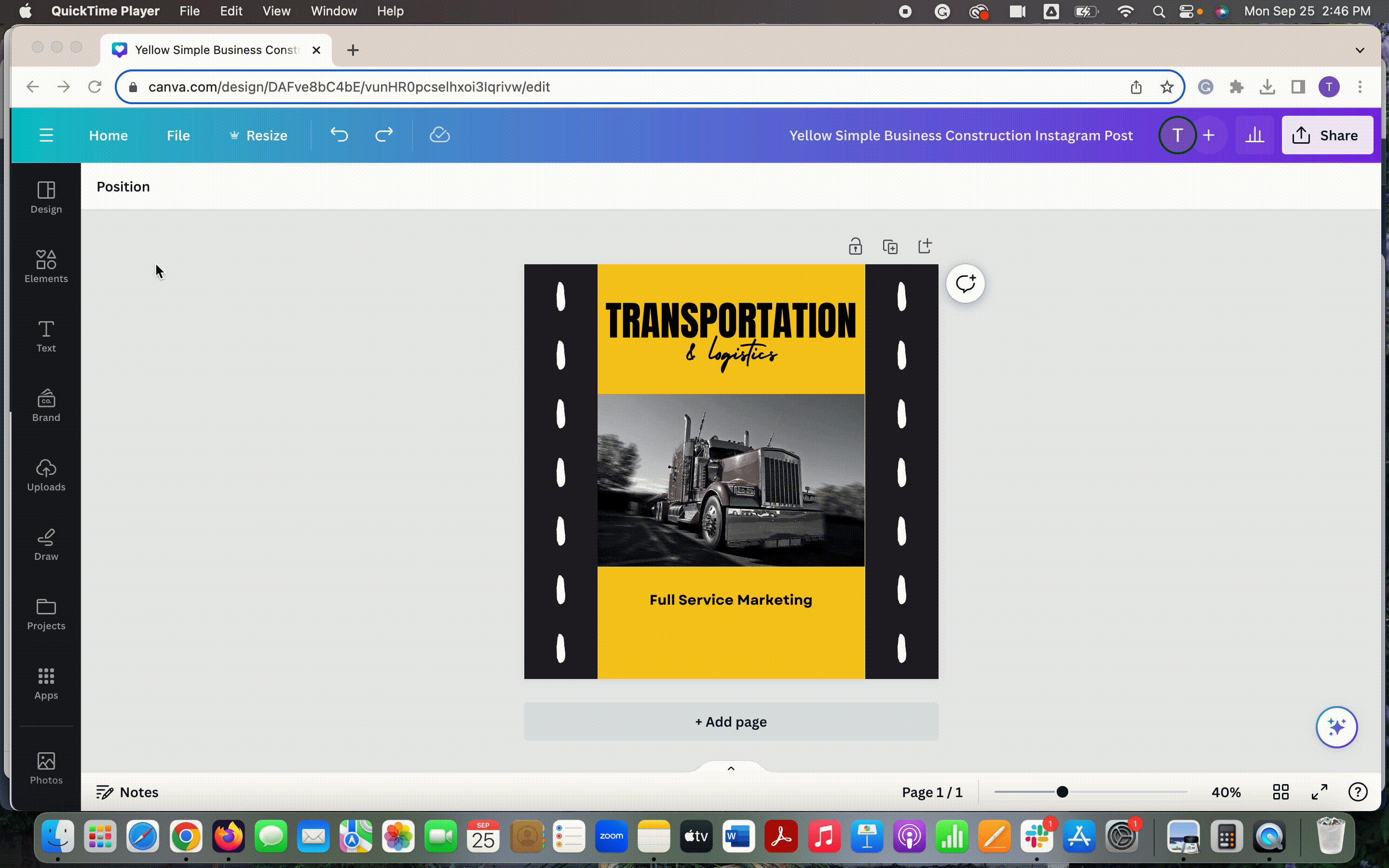 Step 3:
Select any text on your graphic, click on the font dropdown, and select from your brand fonts. Repeat this process for all text in your graphic.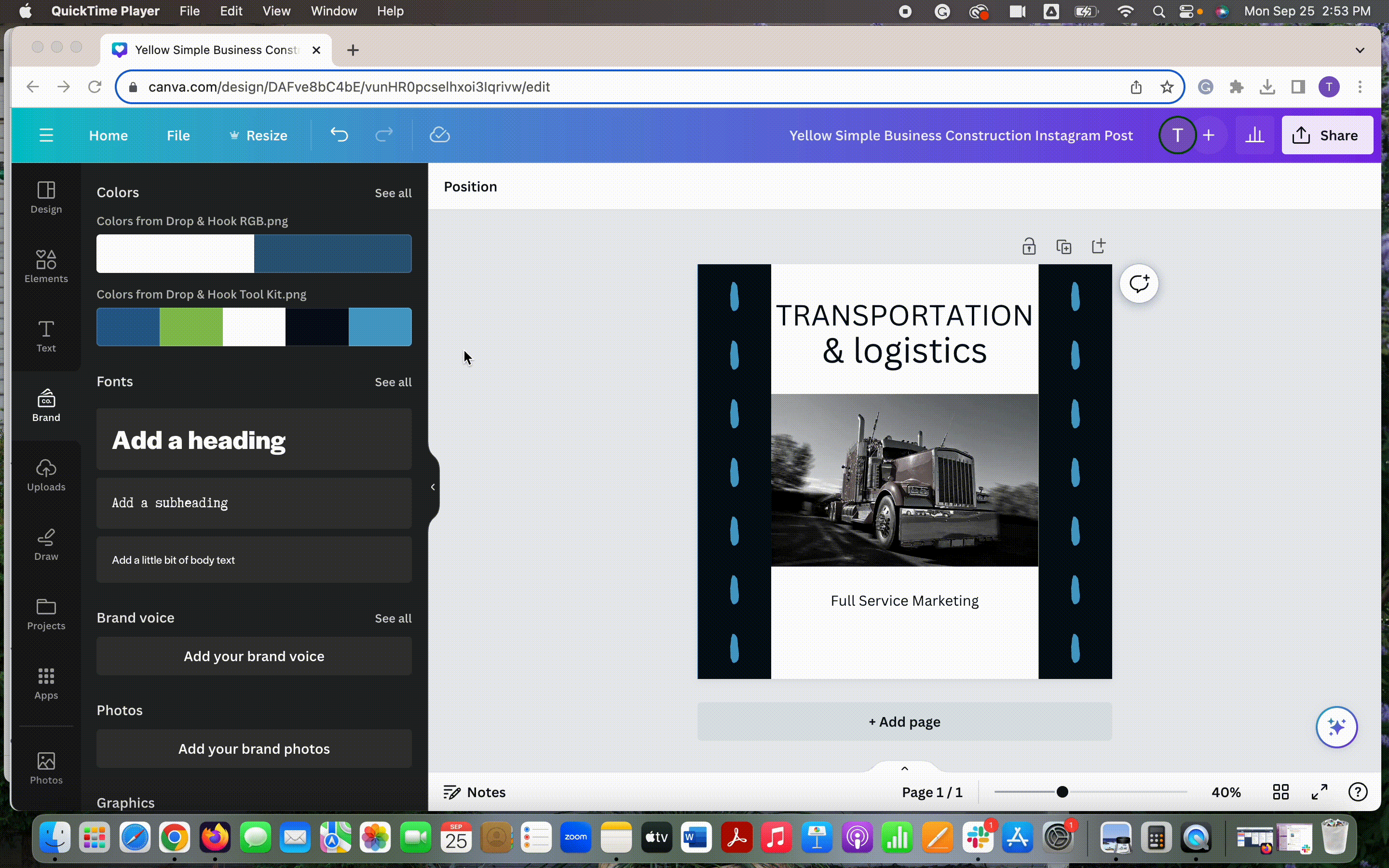 Step 4:
Within the brand panel, scroll to 'logo' and select the logo you'd like to add to your graphic.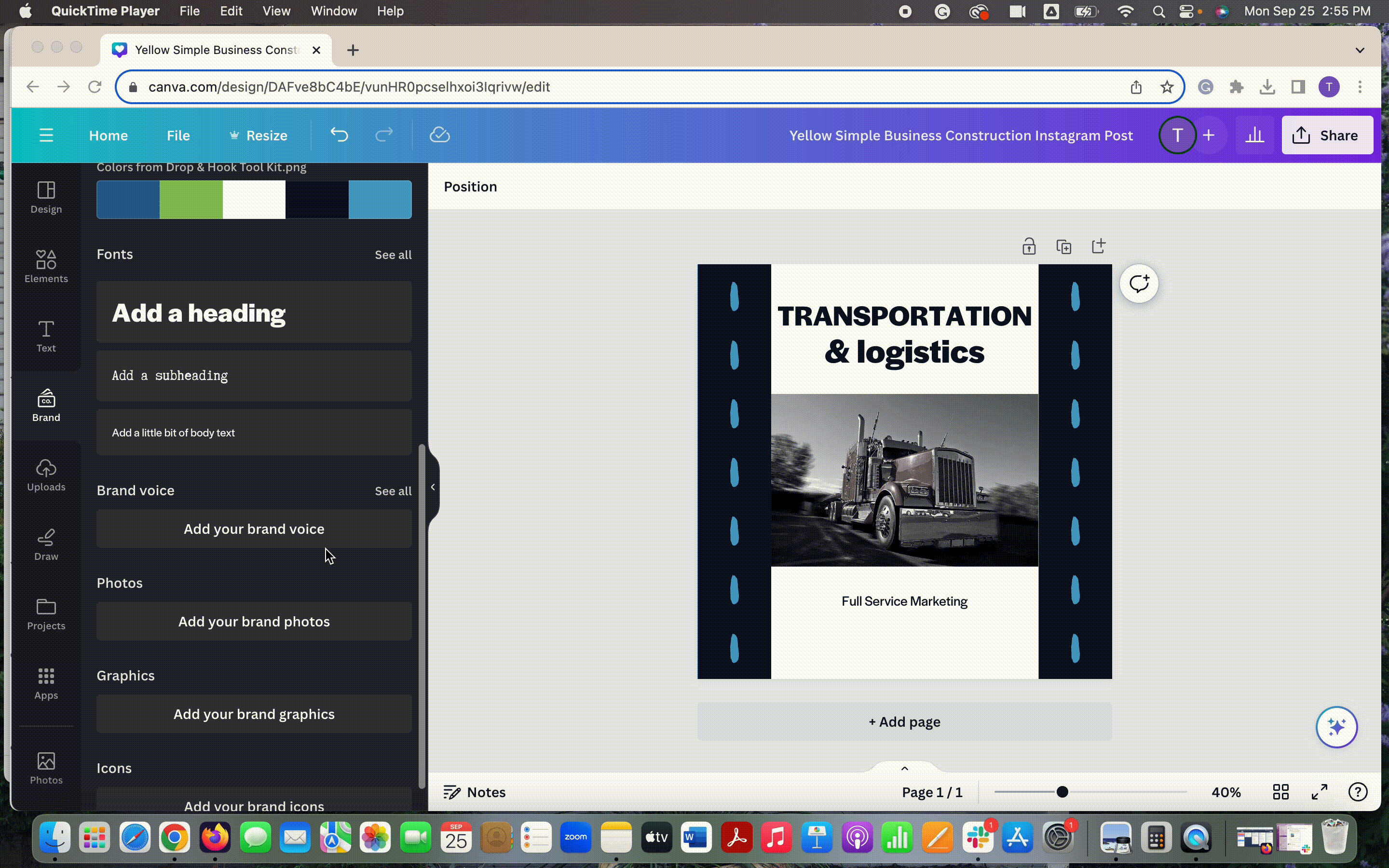 We suggest logging on to Canva and testing all of the different Brand Kit tools and features to discover which ones work best for you!
Other Tools & Apps
Apart from the tools we covered above, Canva has hundreds of other options to bring your marketing designs to the next level. Here are a few we think you should check out!
Whether you're sharing a market report or locations of your terminals,
Canva's Google Maps integration
is a great way to include an accurate visual in your graphics.
Are you going to an event and want an easy way to send attendees to a landing page? Canva has multiple QR code generator apps where you can easily link to any webpage within your design. Check this one out
here
.
If you use HubSpot,
Canva has an integration
that makes it easy to share files between Canva and HubSpot. Grab files from your HubSpot account to use in Canva designs or easily publish your Canva designs to HubSpot for use on social media, in emails, on your website, and more.
Now that you know about some of drop & hook's favorite Canva tools, leave a comment below and let us know about some of yours! Whether you want to share ideas or need a partner in your social media strategy and execution, reach out to drop & hook for your transportation and logistics marketing needs
here
.