6 Ways to Celebrate Women's History Month in the Transportation Industry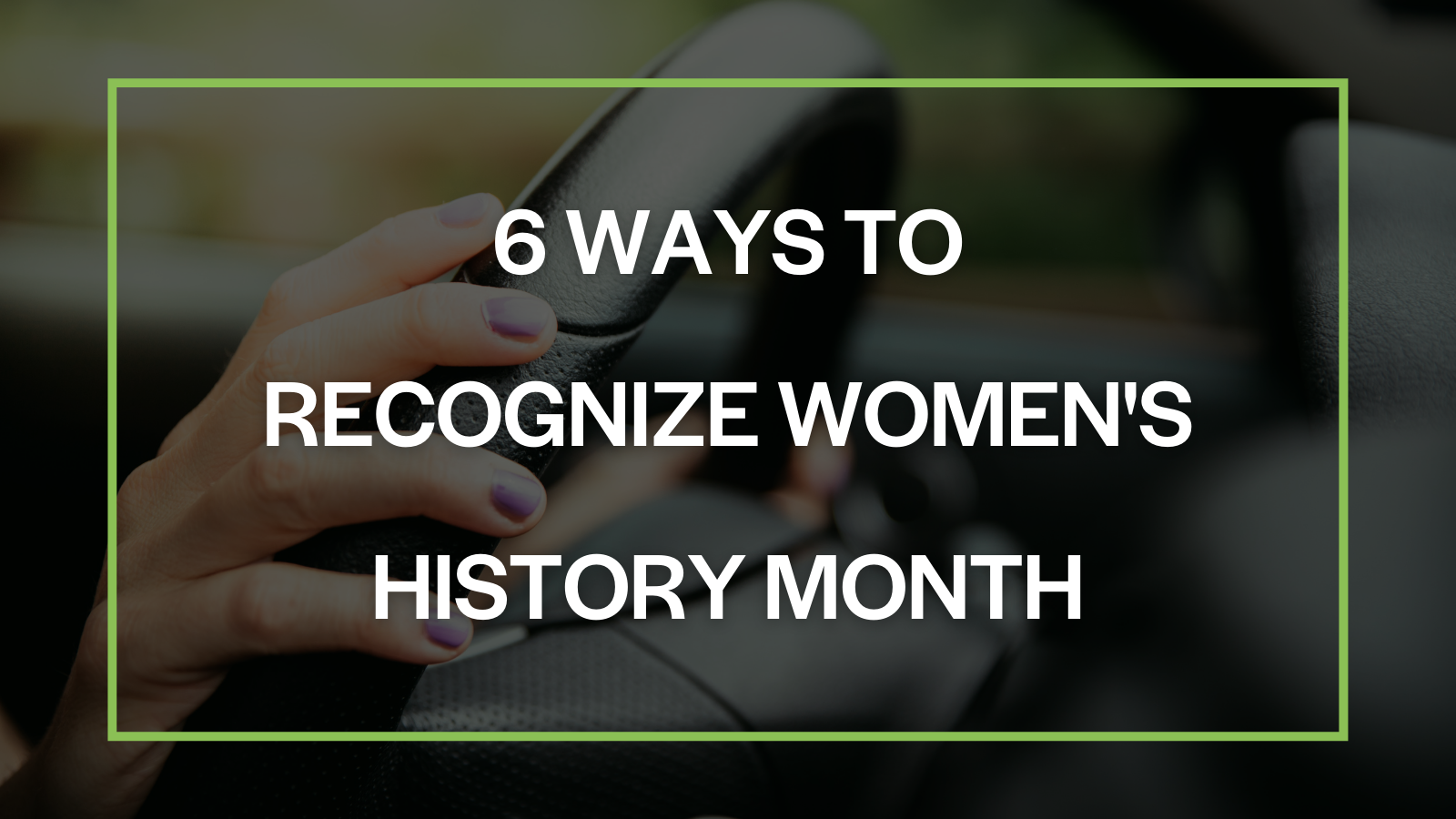 Women's History Month is happening now, so let's recognize the women in your workplace.
Across the United States, March is reserved for celebrating the women in history who have helped shape today's world. In the transportation space, only 6.7% of long-haul drivers in 2019 were women. Although that seems like a low number, there has been an 88% increase in "driver/sales workers and female truck drivers" since 2010. That's major growth that we should be celebrating year-round, and especially throughout Women's History Month.
March creates an opportunity to showcase your organization's support of female employees, so grab the wheel by reading our six tips to participate in this meaningful recognition below.
Celebrate current female employees.
From in-person appreciation events to social media recognitions, celebrating your current female employees is an obvious place to get started. Trucker Tools, a drop & hook client, does a great job at recognizing female leaders in transportation on their blog and social media. CFI, also a drop & hook client, proudly boasts that 14% of their fleet consists of female drivers and they intend to increase this percentage through their She Drives campaign.
Address issues that women in your industry are facing.
Do your female drivers feel like they have to disguise their gender? Do you have private showers available? Are your trucks comfortable for women? How will you know unless you ask?
Ask your employees how your organization can better support female employees. Try to have in-person conversations and foster open communication. Also, consider putting the ask out on your social media channels in a more general, industry-wide lens. Listen to ideas and recommendations that you receive, and make real changes.
Recognize past female employees who have helped your organization grow.
Ask long-term employees to look back and recall stories of women who have supported their careers within your organization. Whether you have the skills and the budget to create an inspiring video or you simply post a photo of a female employee who has been a mentor to others, start a conversation about how you're celebrating Women's History Month.
Shine a light on how your company empowers female employees.
One thing we quickly learned in our space is that female drivers prefer to be on the road with other female drivers during training. Whether you've created female-oriented training like drop & hook client CFI (they have female driver trainers available for female students) or you provide mentorship opportunities for females entering the workplace, March is a great month to talk about how you're supporting women.
Plan an event on International Women's Day, which will take place on March 8th, 2022.
International Women's Day was created to celebrate women's achievements, raise awareness against bias, and take action for equality. How can your organization fight the bias around truck driving being a dirty, male-dominated field? We know this assumption is changing, but how can we – as an industry – do a better job of communicating this? Use these social media templates to promote your efforts.
To take your recognition further, consider nominating your best female drivers with awards like the Queen of the Road or Driver of the Year.
Think big picture and get involved outside of your organization.
Consider joining Women in Trucking or Real Women in Trucking, two nonprofits with missions to empower female drivers, or volunteer with an organization that you're already involved with to support women in the transportation industry. There's still a lot of work to be done, and March is the perfect time to get started. Don't forget to share your wins on social media for additional exposure.
No matter how you choose to recognize Women's History Month, know that your employees and potential applicants are watching. Make your employees proud to work for a company that values female employees, and prove to job searchers that you'll empower them to succeed.
Let's come together to celebrate the women who have paved the way for today's female job searchers to enter the transportation industry.
Want to brainstorm additional ways to recognize the women in your organization? Contact us here.