Countdown to TMSA: Four Exciting Ways to Connect with Drop & Hook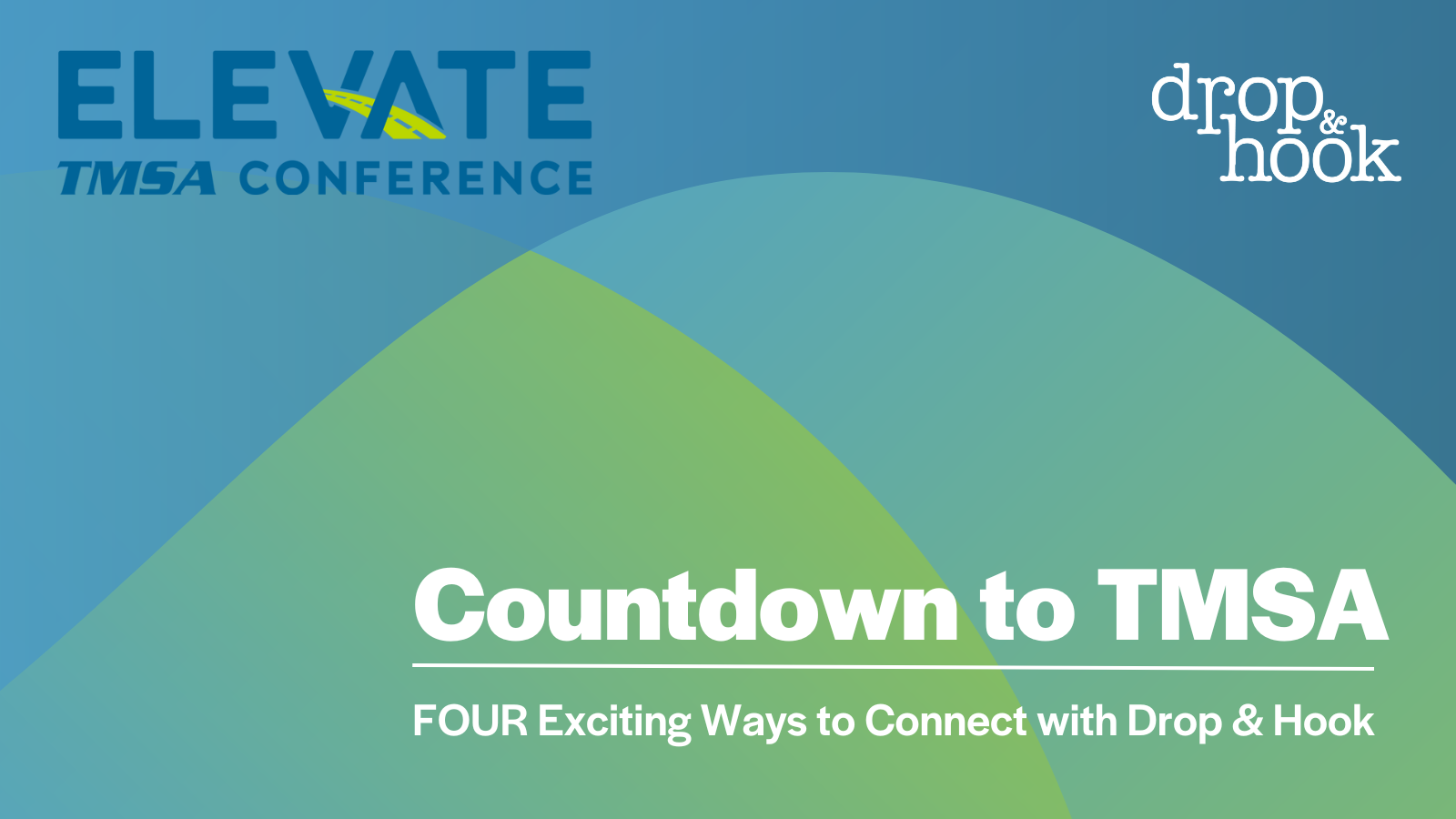 Once a year, the Transportation Marketing and Sales Association (TMSA) hosts an action-packed conference that brings together the top sales and marketing talent across the transportation and logistics industry. Get ready for TMSA Elevate, taking place in Savannah, Georgia from June 11-13, 2023. As a proud silver sponsor, the drop & hook team is thrilled to offer four exciting opportunities for connection and engagement during the event.
1. Headshot Station Sponsored by drop & hook
When: Monday, June 12th, starting at 7:30AM
Start your day with a professional touch. Visit our headshot station and refresh your social media profiles with a new headshot. This is a great first step to kick off new thought leadership efforts!
2. Coffee Talk - How Can Marketing Demonstrate the Value of Brand Awareness Activities?
When: Monday, June 12th at 10:15AM
TMSA Coffee Talks are designed for you to have the opportunity to engage with a topic expert to gain the answer to a pressing question that sales and marketers in the space are facing today. drop & hook Founder and CEO Michelle LeBlanc will lead this interactive discussion.
3. Interactive Roundtable Discussion - Paid Social: What's The ROI?
When: Monday, June 12th at 12PM
Join us for a thought-provoking lunchtime roundtable discussion led by drop & hook Founder and CEO Michelle LeBlanc. Fuel your mind with paid social insights over lunch.
4. General Session - All Together Now: Building Growth Through Mission-Driven Cooperation
When: Tuesday, June 13th at 9:30AM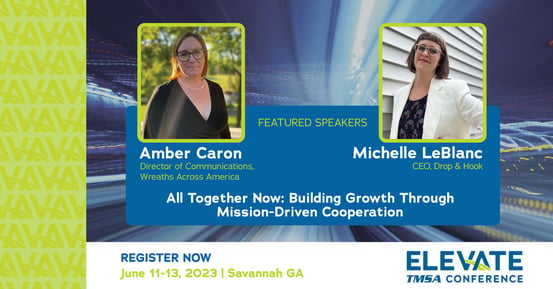 Join drop & hook Founder and CEO Michelle LeBlanc and Wreaths Across America's Communication Director, Amber Caron, for an insightful conversation. In this general session, you'll hear actionable insights from collaboration between communications, sales, and operations team members and see how a shared vision keeps the organization as a whole aligned.
Click here to learn more about our general session.
There will also be many networking opportunities throughout the event, such as the Blazer's Bash and Awards Ceremony on Tuesday, June 12th starting at 6:30PM. Click here to view the full conference agenda.
As a silver sponsor, drop & hook is committed to providing a memorable experience at TMSA Elevate. Together, let's elevate the transportation and logistics industry to new heights. Be sure to mark your calendars and connect with us at TMSA Elevate!
You can learn more about TMSA Elevate here.