Social media doesn't come with a road map.
With the right navigation, content can stop being a roadblock and become powerful fuel.
When you work with drop & hook, you can count on our team to bring more than a decade of experience to the conversation. We're experts in building employer brands, creating trucking trends, engaging niche communities, and making email open rates climb. But more importantly, we're good listeners. We'll take the time to learn your business, get to know your unique audience and develop your brand's voice. Then we'll build the solutions you need to know that social media and content marketing are simply handled.
Community Management
Whether it's founding a Facebook group or engaging your employee base for an advocacy program, we've done the work and know how to get your community talking.
Influencer Marketing
Need someone to wrangle your trucking influencer program? You're in the right place.
User-Generated Content
Authentic content is still king. Let's turn your audience into a perpetual motion machine for content production and put some of the production budget back in your pocket.
Social Media Strategy
Staying relevant on social media is an ongoing challenge and one we're always up for. We're all about setting the course, establishing goals, and going after them.
Paid Social
Great content deserves to be in front of the right audience. We'll pick the platforms together—Facebook, Instagram, LinkedIn and more—and make sure your media dollars are performing.
Creative Concepting
Great content is born in the place where data-driven insights and creativity meet. We'll help you uncover the data and use it to build concepts that can live across platforms or stay social as needed.
Content & Copy Creation
Our roots are in social media, but the best performing content is integrated and distributed in the places your audience is most active. Blogging, email, landing pages? All fair game.
Inbound & Marketing Automation
Let's work smarter together and free up some time on your schedule. We're big fans of HubSpot, but we're platform agnostic and here to help you succeed.
Social Media Training
We're happy to be a fully outsourced solution for all your content needs, but our goal is to give you what you need to be successful. We offer training workshops or consulting packages to get your internal team up to speed and aligned with strategy.
What does your brand need to get done?
I've been working in social media and content marketing since the early days of "just setting up my twttr." If there's one thing I have learned in that time, it's that the heart of my work lies in telling stories that offer solutions. And doing it in a way that solves problems for your business. There are no one-size-fits-all answers, but with the right strategy we can make content work for you. Let's get started!
Michelle LeBlanc
founder, drop & hook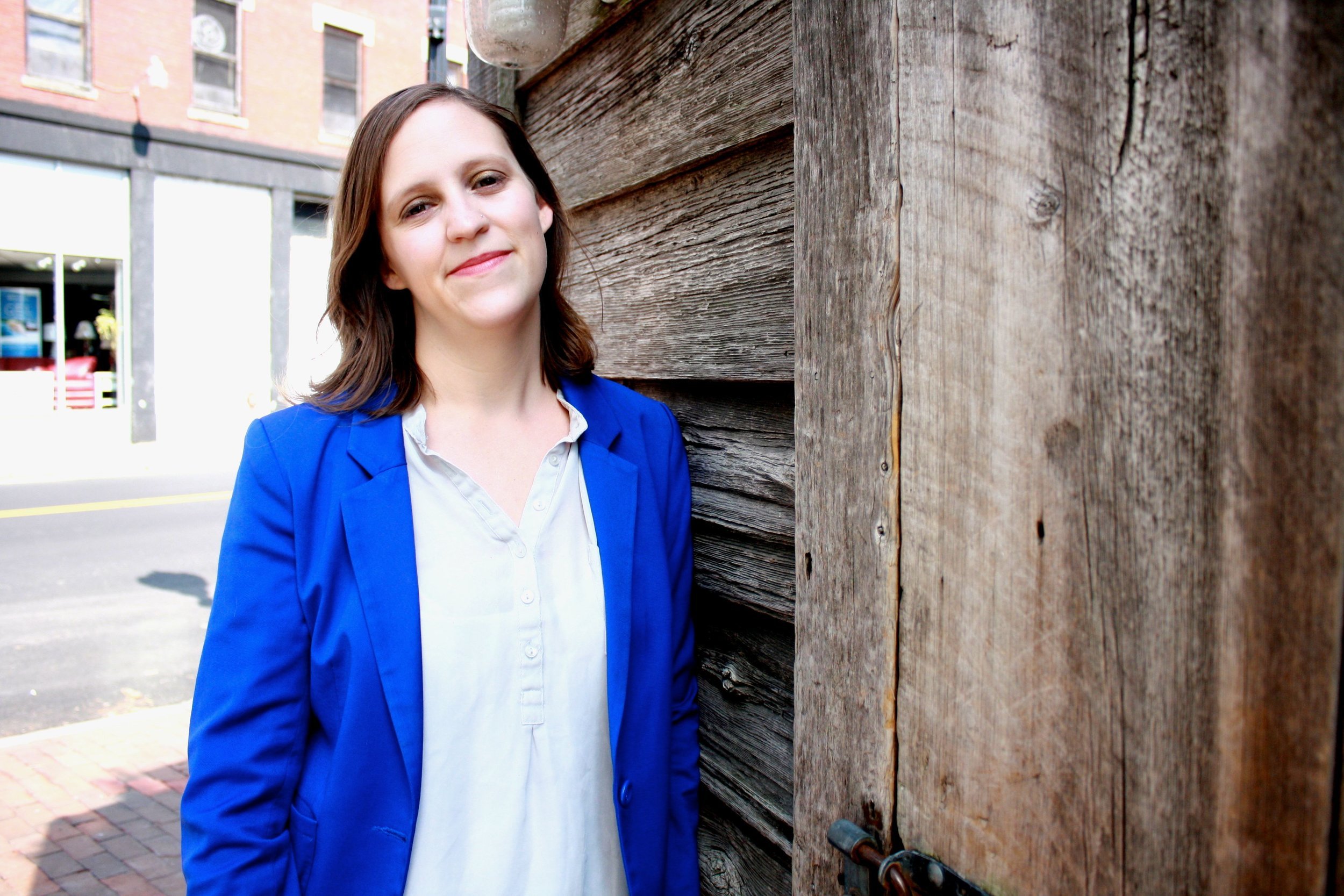 Your audience is already talking.
Let's make sure they know your story…