How To Optimize Your Digital Marketing Assets to Elevate Your Employer Branding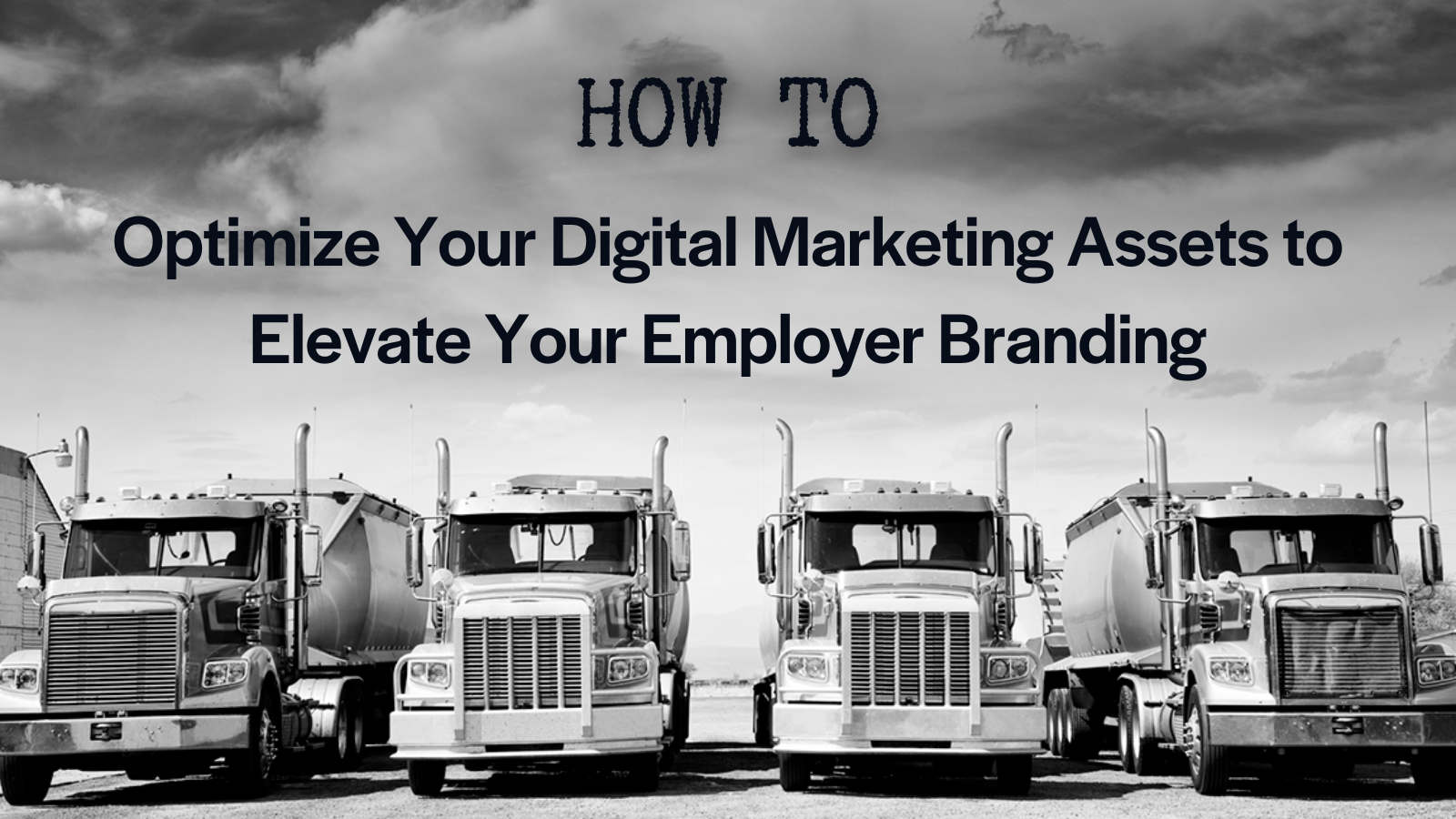 Is one of your 2023 goals to curate a strong employer brand and highlight your unique employee value proposition? Then you're in the right place! Strategic employer branding should portray your company's culture, instill a positive reputation within your industry, and resonate with the talent you want to recruit. At drop & hook, we help our clients build and execute employer branding strategies that connect with their niche target audiences. Whether your goal is to hire warehouse workers or earn positive employee reviews, this blog will help you curate a strong and consistent employer brand with strategic digital marketing assets that stand out from competitors. Keep reading for our tips to optimize your digital marketing assets that will elevate your employer branding efforts.
Invest in brand photography and videography.
Sure, there are plenty of stock images available to you of trucks, warehouses, and even models posing in the roles you want to hire. But don't you think your target audience has seen enough of this? By investing in brand photography and videography, you can elevate your employer branding in several ways:
You're standing out from competitors. When a member of your target audience sees your branded photography and videography across social media, ads, your website, etc., they will learn to associate these images with your unique employer brand.
You're building trust with your target audience by accurately portraying your workspaces, employees, and ultimately your culture and brand.
You're promoting your real employees and workspaces, which will make those employees engage with your content and feel a sense of belonging. Engaging your existing employees is a big part of employer branding, and this is a great way to do that. Create a community!
Once you have a library of brand assets, make sure you use them across all of our communication channels. Don't forget about Glassdoor and Indeed!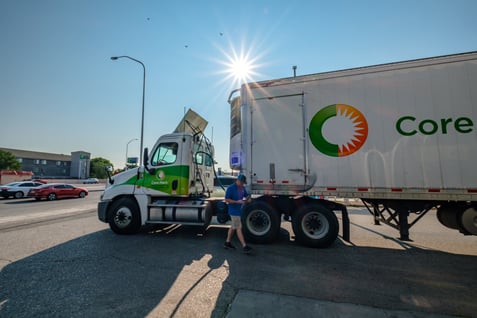 Here's an example of brand photography from Core-Mark, a drop & hook client. Notice how the sun emulates the icon in the Core-Mark logo.
Implement multiple logo variations throughout your digital marketing.
In addition to your primary logo, think about what other logo types you might need to create a uniform employer brand across all of your communication outlets. If your logo is horizontal, create a stacked version of your primary logo. Also, consider one color logo designs in black and white. If your logo has a well-recognized icon, you can also create a logo variation with the icon only.
Pro tip: Create brand style guidelines that clearly outline when and where to use each logo variation. Check out this Hubspot blog for tips. You can also check out the brand style guide of CFI, a drop & hook client, for inspiration.
Stay consistent across all communication channels.
While content should be optimized for each specific platform, your brand identity should remain consistent. A member of your target audience should be able to recognize elements including colors, logos, style (do you use illustrations or real people?), and fonts across all of your communication channels. Consider using aligned brand photography as cover photos across your social media channels, but update them for different workplace recognitions or hiring initiatives (Pride Month, National Hiring Week, etc.).
Additionally, use brand hashtags when applicable and always stick to your established brand voice.
Want some inspiration?
Check out some of our favorite brands that we think are doing a great job of cultivating a strong employer brand with uniform digital marketing assets:
What employer brands do you find inspiration in? Share yours in the comments!