Meet Candice Corbin, drop & hook's New Digital Marketing Account Manager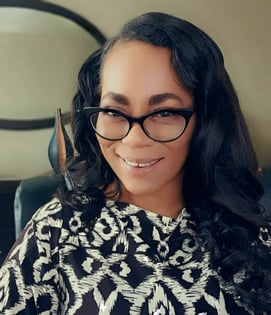 Hello, I'm Candice Corbin and I'm a new Digital Marketing Account Manager at Drop & Hook.
I've worked in operations and marketing for 10+ years, but my experience started way before that. I've always been interested in marketing and helping others get their story out to the world. I believe that every person has a story worth telling, and we want to be the ones who get to hear it.
One of the reasons I accepted this position is the welcoming company culture which made me eager to join the team. Before working with drop & hook, I spent 4 years in sales operations and marketing in the logistics industry. During my time there I learned that logistics can be demanding, yet it offers a rewarding work environment that highlights both teamwork and community. The experience taught me how important it is to be able to talk with others and listen to their stories.
In my free time, my husband and I enjoy road trips to local sites, spending time in my garden tending to my plants and long walks with my 2 dogs, Chance and Karma.