4 Digital Marketing Recruitment Mistakes to Avoid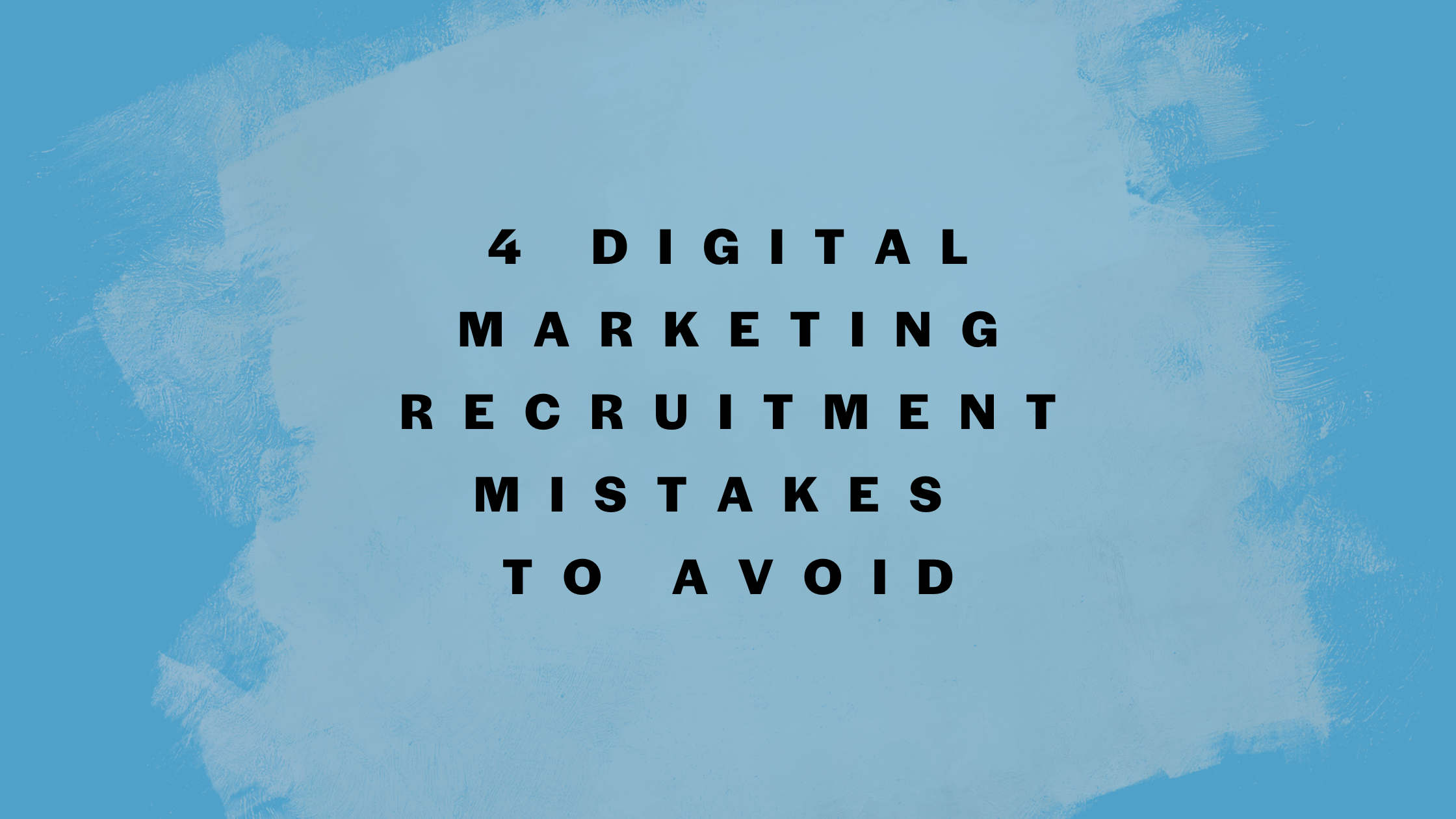 Whether you're an expert recruitment marketer or you're just getting started, we're sure you've read plenty of resources on digital marketing recruitment best practices. However, no matter how closely you lean on examples of what you should be doing, what should you work to avoid in your digital marketing recruitment strategy?
In this blog, we're sharing four mistakes that you should avoid in order to find, attract, and retain new employees.
Marketing the organization that you aspire to be, but aren't (yet).
It's important to have goals for your organization. Every company aspires to work towards its mission statement or to cultivate a company culture that makes HR proud, but you shouldn't over-sell your organization on values that you're not living at the moment.
For example, numerous transportation and logistics companies are struggling to fill open roles across the country. If your warehouses are short-staffed and you're asking (or requiring) current employees to pick up over time, you probably shouldn't be promoting a positive work/life balance as part of your current digital marketing recruitment strategy.
From employee retention to embracing transparency as a company value, there are several reasons to be honest with job seekers. It's important to remember that your current employees are watching your digital marketing efforts. The last thing you need on a social media post boasting work/life balance to job seekers is a current employee proving you wrong. Also, know that your employees are already giving their honest opinions about your organization's culture and values on employer review sites. Glassdoor reports that 86% of job seekers look at a company's employee reviews and ratings if they're considering applying for a job. If you're promoting a company value or culture that doesn't align with the majority of your employee reviews, who do you think job seekers are going to believe?
Sharing the wrong messages with your target audience.
If you know who your target audience consists of, you're well on your way to a solid digital marketing recruitment strategy. But does your strategy include the key messages that your target audience is looking for?
Talk to current employees to determine what they enjoy best about working at your company. Maybe it's your company culture, benefits, pay, or something that you haven't even thought of promoting to job seekers. Then, update your strategy and start testing out new messaging to see what your target audience responds to. Need a place to start? For our clients, we like to A/B test email subject lines to our job seeker audience with key messages around pay, benefits, and values. Don't forget to regularly test your messaging because your audience's top priorities may change over time.
Sharing the right message on the wrong platform.
If you already have a solid messaging strategy, don't forget to research where your target audience is spending their time. If you're promoting entry level warehouse positions to recent high school graduates, LinkedIn might not be your best platform. Chipotle took note of this trend, and they joined TikTok to reach their target audience. Their new digital marketing recruitment strategy increased job applicants by 7% according to Workstream.
On the other end of the spectrum, maybe you're hiring transportation and logistics professionals. If so, you'll want to include LinkedIn, where 830 million professionals go to explore job openings.
Don't forget to include job sites like Indeed, which is the largest jobs site in the United States, in your recruitment strategy.
Directing job seekers to a webpage or online application that stops their interest.
Once you have the right message on the right platform, you should start seeing conversions. If you notice a high number of applicants abandoning the application process, it's time to review your careers website and your application process. According to CareerBuilder, 60% of applicants will abandon an online job application due to its length or complexity.
Ask current employees about their experience and what they enjoyed and didn't enjoy about the recruitment process. Popular complaints include that the process was too time consuming, the website or application wasn't consistent with the marketing promotion that the job seeker engaged with, or maybe your application or website isn't mobile friendly.
--
Overall, it's important to remember that digital marketing requires some trial and error.
While it's important to have a solid strategy that considers the wants and needs of your target audience, don't forget to experiment – on a regular basis – with different messaging and explore new platforms where your target audience might be active.
What are some digital marketing recruitment mistakes that you've seen, or perhaps that you've made yourself? Leave a comment below and let us know!
Want to strategize about your recruitment marketing strategy?Contact us here.