2023 Transportation and Logistics Marketing Calendar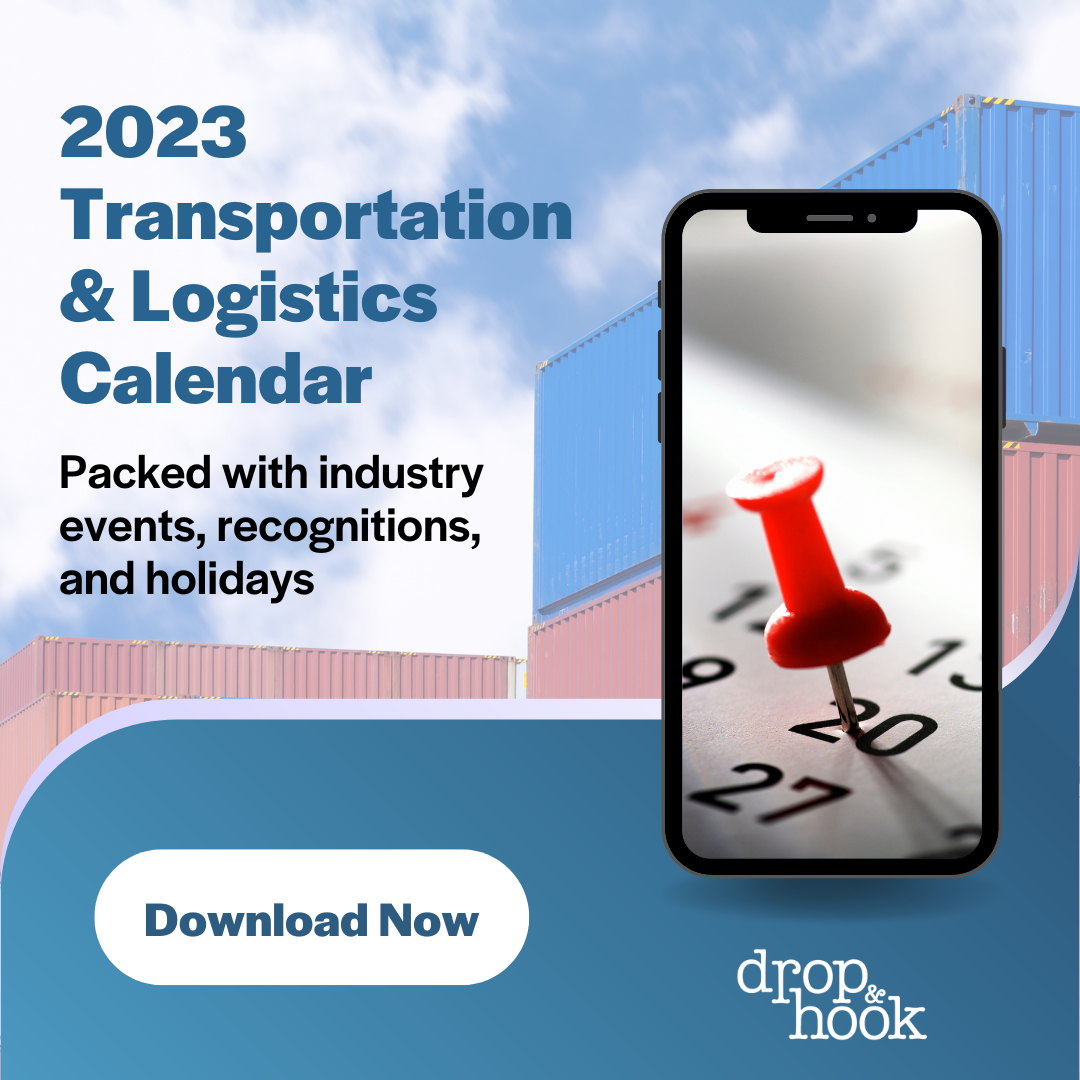 'Tis the season of giving! Our gift to you is a complimentary 2023 transportation and logistics marketing calendar that will keep you updated on the latest industry events, holidays, recognitions, and award deadlines.
You'll see some of our favorite events included, such as:
And industry recognitions including:
Download or subscribe to our Google Calendar now by clicking on the button below. If you notice that we're missing an event, email us or leave a comment below.